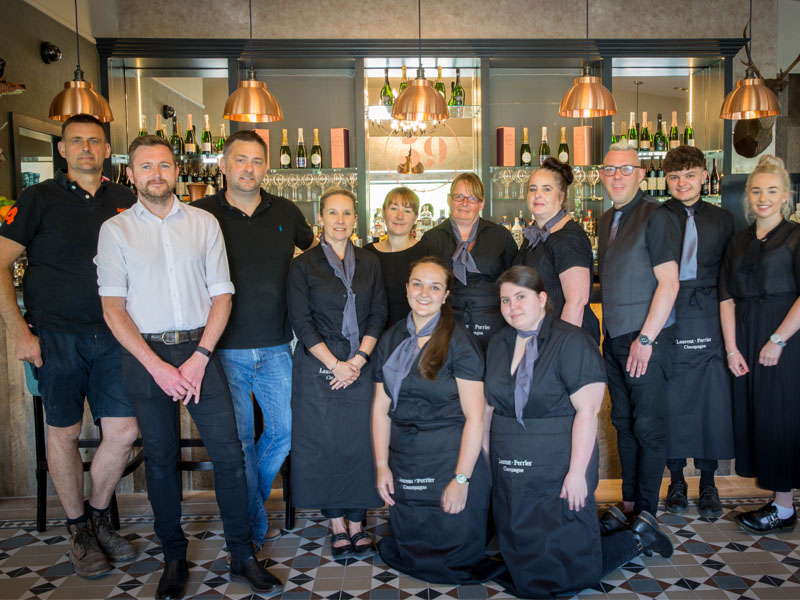 Little Budworth Refurbishment
Last month the Coffee Shop at Little Budworth underwent a total refurbishment and re-opened on the 15th June. The mission; to create the perfect environment that works as a Coffee Shop by day and a Restaurant by night.
The refurbishment has combined industrial walling, copper tops and stainless steel with sumptuous leather, a grand chandelier and Victorian tiles to create a contemporary setting for people to enjoy at all times of the day. The Coffee Shop opens for Breakfast at 8am each morning, followed by Lunch from 11.30am – 5pm, and Afternoon Tea by reservation from 3pm-5pm.
Our brand new Restaurant in Tarporley, 59 at The Hollies is an evening dining concept showcasing the best of The Hollies' butchery, farm shop and local produce. The new concept for our third-generation family run business combines the butcher's high quality, fully traceable, local aged beefsteaks that are matured and cut in house, with fresh produce from the farm shop and the skills of the chef. 59 is open between 5pm and 9pm every evening with an evening menu brimming with the finest food the farm shop has to offer, a Gindex featuring 59 handpicked gins, a great choice of wines, cocktails and Pilsner Urquell on tap.
With the ability to hand-pick products from the farm shop and butchery on site combined with a passion to create great things, 59 boasts a menu of great steaks, tasty burgers, fresh super food salads and fish dishes.
Try 59 for yourself:
T:  01829 760884
The team look forward to welcoming you!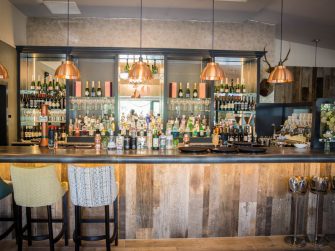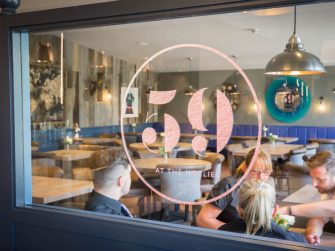 Categorised in Butchery, Coffee Shops, Farm Shops, General