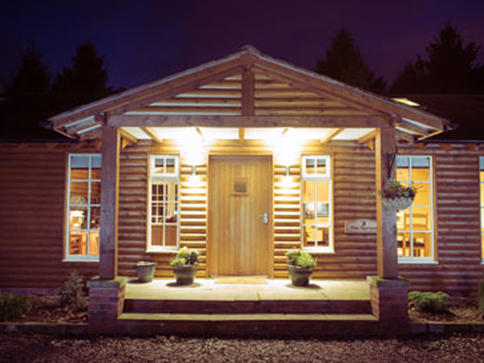 More Log Cabins in Cheshire
More Log Cabins in Cheshire are to be built at The Hollies, following the success of the 4 Forest Lodges already in situ.  The Hollies Luxury 5* Gold Forest Lodges, Little Budworth have been awarded Cheshire's best self catering accommodation provider and credited for a five star gold self-catering holiday accommodation in the Cheshire countryside; The Hollies luxury 5* gold Forest Lodges are perfect for that special family getaway or a relaxing break for two.  The Forest Lodges are set in a mature pine forest with superb facilities to help you experience a relaxing and luxurious holiday, with the freedom to do as much or as little as you like!
The need for more Log Cabins in Cheshire has become apparent as it is getting increasingly difficult to book a Forest Lodge at The Hollies at the weekend in particular.  A fifth Lodge will be built in the forestation at The Hollies Little Budworth by Christmas 2015, opening up more opportunities for stays during 2016.
Each Forest Lodge has its own hot tub in a private decked area to the rear of the log cabin, a Green Egg BBQ and outdoor dining facilities.  Internally the Forest Lodges are individually designed with unique features, all have an open plan kitchen dining area, with log burner and 2 to 3 ensuite bedrooms.
Choose between The Spruce, The Noble Fir, The Nordman and The Grand Fir and expect luxury wallpaper, chandeliers, comfy beds and contemporary bathrooms.  The Forest Lodges are 6 berth, except The Noble Fir which is 4 berth, take a virtual tour around the lodges by visiting our website.
Why not treat yourself to a luxury stay in 5 star self catering accommodation in a Forest Lodge at The Hollies?
Categorised in Forest Lodges