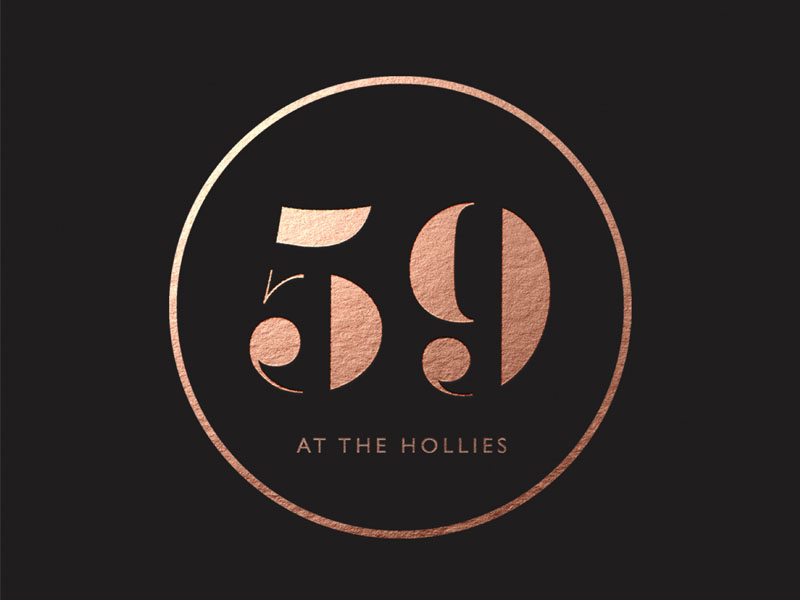 59 at The Hollies
Two brothers, a butcher and a chef with the award-winning Hollies Farm Shop at their fingertips, have conjured up a fantastic way to showcase the finest fresh produce from their farm shop.
59, an evening dining concept showcasing the best of The Hollies' butchery, farm shop and local produce, launches at Little Budworth farm shop on 15 June 2017.
The new concept for the third-generation family run business will combine the butcher's high quality, fully traceable, local aged beefsteaks that are matured and cut in house, with fresh produce from the farm shop and the skills of the chef. An extension to the popular Hollies Farm Shop Coffee Shop, 59 will open between 5pm and 9pm every evening with an evening menu brimming with the finest food the farm shop has to offer.
With the ability to hand-pick products from the farm shop and butchery on site combined with a passion to create great things, 59 will boast a menu of great steaks, tasty burgers, fresh superfood salads and fish dishes.
Owner Phil Cowap said: "We have so much great produce that we have considered an evening dining option for some time.  We want our customers to dine with us, love the dish so much that they want to recreate it themselves at home. We go out of our way to source the finest products from across the UK, so the menus will highlight these from the farm shop, butchery, deli.
"Quality is the essence of our business; from the products we sell, the displays we create to the passion of our team for great customer service.  We are all so excited to expand The Hollies further."
The brand new website will be going live on the 7th June: www.59atthehollies.co.uk
In the meantime you can follow our updates on Social Media:
Facebook – 59 at The Hollies
Twitter – @59TheHollies
Instagram – @59thehollies
Categorised in Butchery, Coffee Shops, Delicatessen, Farm Shops, Forest Lodges, General