Butchery

Lower Stretton
Award winning burgers & sausages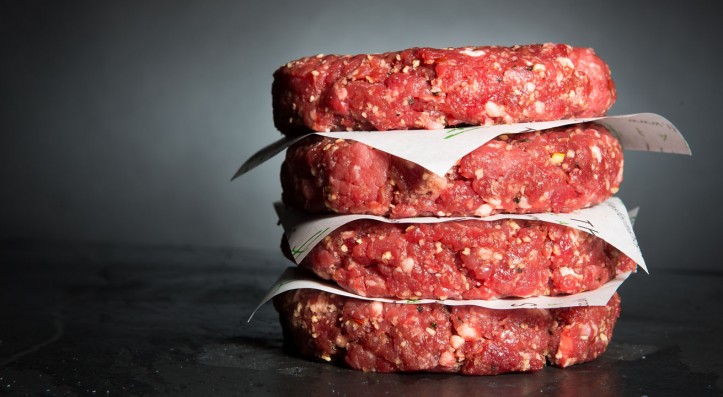 Down
HAVE A BUTCHERS AT...

OUR BUTCHERS
Due to the success of the Butchery at Little Budworth, we wanted to be able to offer you more variety at Lower Stretton too, hence the opening of The Lower Stretton Butchery in 2013. The Hollies Butchery at our Lower Stretton store offers a delicious selection of products, from homemade burgers and sausages, to Welsh Black Beef and Salt Marsh Lamb. Our produce tastes as good as it looks and is all fully traceable!
Award Winning
Award winning products such as Hickory & Maple Cured bacon, Welsh Dragon sausages & the Ultimate Steak burger can be bought and enjoyed from Lower Stretton . The Hollies Farm Shop prides itself on fresh, quality produce which is replicated through the meat offerings from the Butchery.
Your local Butcher
Our Butchery team are always happy to help. Qualified Butchers will offer you advice on cuts of meat, product details and recommended cooking times for all of the delicious range.
Seasonal Products
Our Butchers work hard all year round to bring you the freshest, tastiest products to their counter. Whether its Spring Lamb, perfect BBQ treats for the Summer, Autumn Casseroles or Festive meats and all the trimmings, The Hollies Butchery can cater for all your needs.
Current opening times
Little Budworth
Monday – Saturday 8:30am – 7pm
Sunday – Open until 5pm
Lower Stretton
Monday – Wednesday 8am – 6pm
Thursday -Saturday 8am – 7pm
Sunday 8am – 5pm
Christmas / New Year Opening Hours 2023/24
*times may be subject to change. Please call ahead of your visit to avoid disappointment.
Contact details
Telephone: 01925 730 976 Email here
Address 
The Hollies Farm Shop, Walnut Tree Farm, Northwich Road, Lower Stretton, Northwich, WA4 4PG