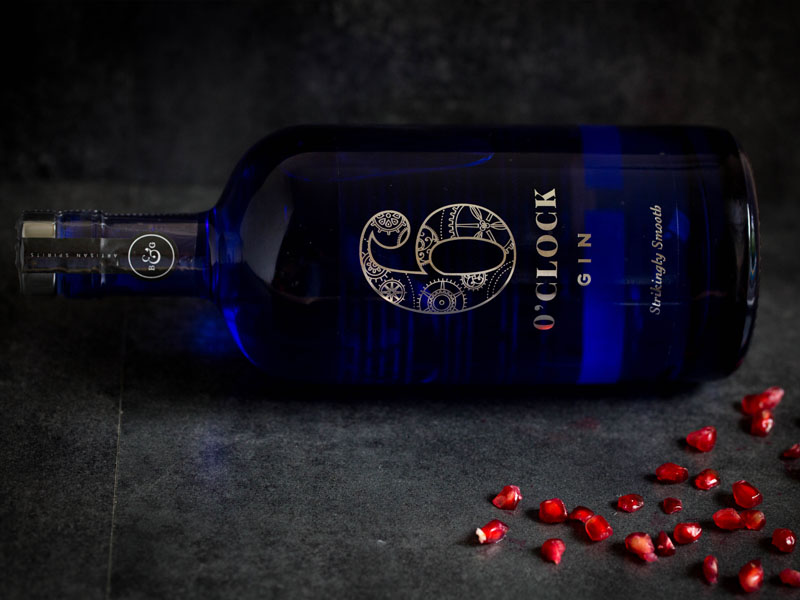 6 O'clock Gin
The Hollies Gin of the Month this May is 6 O'clock Gin made by Bramley & Gage. Bramley & Gage are a small family-run business focused on making the highest quality, great-tasting spirits, gins and liqueurs. In the mid 1980's Edward Bramley Kain and Penelope Gage started experimenting in the kitchen of their South Devon farmhouse with strawberry, raspberry and blackcurrant liqueurs. The fruits came from their fruit farm and the recipes followed a 'maceration' method similar to that practiced in France. The liqueurs were a huge success and it was a great opportunity to experiment with different varieties of fruits and, with the abundance of sloes in their hedges, it wasn't long before Bramley's Sloe Gin made it onto the shops' shelves too.
In 2010 they launched 6 O'clock Gin, a refinement of the gin that Edward had been making for years as the basis for his Sloe and Damson Gins. Now, nearly thirty years since the first bottle of liqueur was made, Penelope and Edward's son Michael and their daughter Felicity run the business; still making the liqueurs and sloe gin in exactly the same way – in small batches to give the freshest flavours possible.
6 O'clock Gin is a premium gin producing a smooth juniper flavour with a fine balance of botanicals including coriander, orange peel and elderflower. It is classed as a London Dry Gin, it's smooth clean taste is a direct result of their unique still named Kathleen, their distiller's craft and the harmony of the botanicals.
The Bramley & Gage team recommend that you combine their precisely balanced 6 O'clock gin with their perfect 6 O'clock tonic to create your own moment of "ginspiration". A twisted lemon peel will bring out the citrus notes of the juniper and coriander. Try adding pomegranate to give the drink a Summer edge.
During May you can get a FREE 6 O'clock branded gin glass with your purchase of a 70cl bottle of 6 O'clock gin (whilst stocks last!)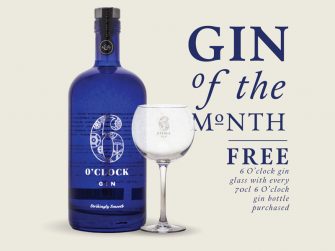 Categorised in Farm Shops, General