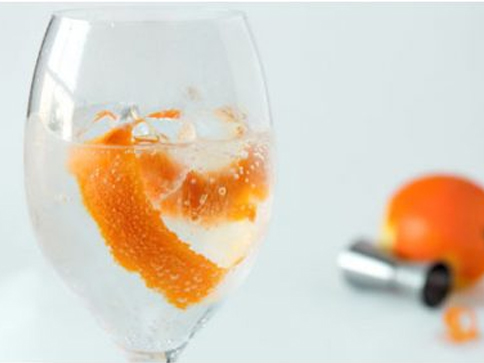 Over 75 Gins Now in Stock
Rob, one of our Store Managers at our Farm Shop at Lower Stretton, has been busy sourcing a great gin collection, which now boasts over 75 different bottles! The collection includes a few local gins, as well as many gins from further afield, so make sure you head to Lower Stretton to see if there are any you have not yet tried out!
Thomas Dakin Gin is named after pioneer Thomas Dakin who began distilling high quality gin in 1761 and founded a distilling company in Warrington which later became Greenalls. It is distilled locally in Manchester in small batches in a baby copper pot still using a secret recipe of eleven botanicals including juniper, orange peel, coriander, angelica, cubeb pepper and liquorice plus a hint of horseradish. The makers recommend a 'Tom & Tonic' with Fever Tree Mediterranean Tonic and an orange peel twist.
Liverpool Gin is a premium organic gin, made using only pure certified organic botanicals which have produced a highly distinctive and aromatic drink. In its prime as the world's largest port, Liverpool's bustling docks welcomed many botanicals and grain spirits and once had its own gin similar to London, Bristol and Plymouth. This inspired the makers of this Liverpool Gin to revive the city's tradition of gin production to a modern, international standard. By using ingredients such as coriander, angelica, citrus and handpicked juniper berries, it results in a gin with a well balanced nose, a rich cereal note and a bright citrus finish. The makers recommend serving in a balloon glass to deliver all the aromas to the nose, adding a premium tonic such as Fever Tree, plus a garnish of either watermelon, star anise with orange, or orange and mint leaves.
Forest Gin is distilled in small batches at a family distillery next to Macclesfield Forest. Husband and Wife team, Lindsay and Karl Bond are in charge of the still, the bottling, the management plus all sales and shipping. Their aim was to produce the best tasting gin they possibly could, from the finest locally sourced ingredients. They forage in Macclesfield Forest for ingredients such as wild bilberries, gorse flowers, raspberries and local moss with the help of their young daughter Hattie. With the carefully selected botanicals they use, it brings us a gin packed full of flavours; a herbaceous taste, a little fruit and floral notes on top.
Categorised in Farm Shops, General