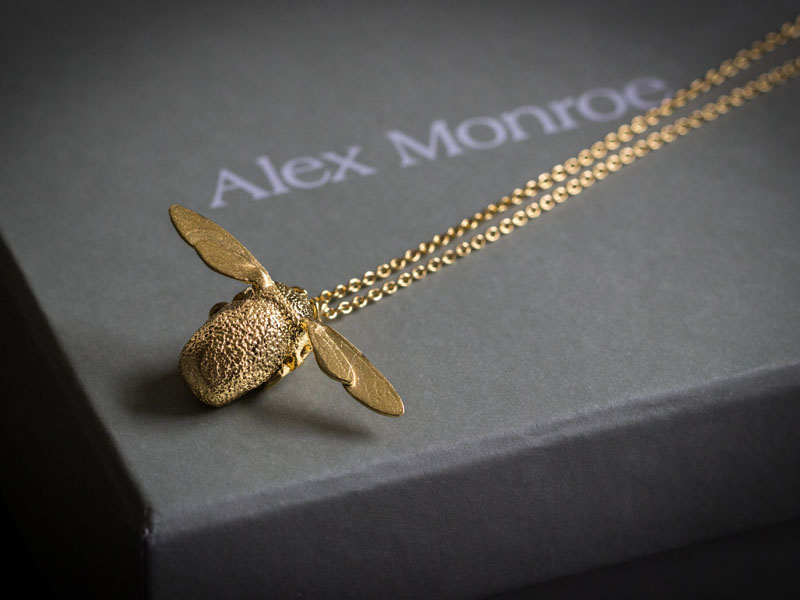 Alex Monroe
We are so excited to have received our first delivery of Alex Monroe jewellery in The Barn at Little Budworth!
Alex Monroe grew up in the Suffolk countryside in a big old house that was surrounded by fields that ran down to the River Orwell. One of five children, they would sail off down the river with fishing rods, build camps and generally run wild! Alex's inspiration from the beginning of his career has been to use nature as a metaphor or tool to pull out the themes of nostalgia and Englishness.
The jewellery pieces are all lovingly handmade in the UK using solid Sterling Sliver which then has silver, gold or bronze finish. Choose from the Indian Elephant Necklace, the Bumblebee Necklace, the Diamond Owl Necklace, the Little Robin Stud Earings or the Fox, Rabbit and Mouse chase bracelet, plus many other choices. The simple beauty of nature features throughout the collection, with his love for wildlife shining through.
Celebrity fans of the brand include Emma Watson, Sienna Miller, Elle Macpherson, Emilia Fox, Jo Whiley and many more!
Categorised in Farm Shops, General