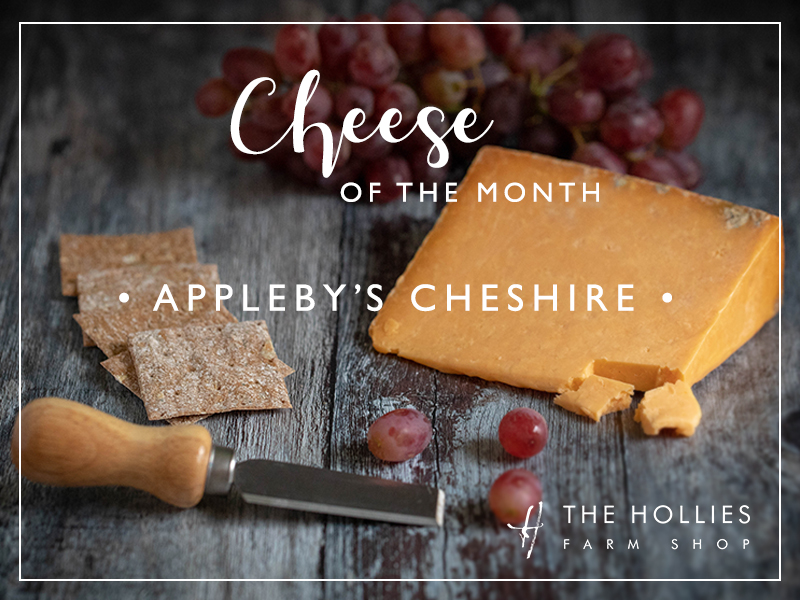 Appleby's Cheshire
This January we have one of our favorites for the Cheese of the Month. Appleby's Cheshire Cheese; Appleby's Cheshire is a unique Cheshire cheese with a crumbly texture and a zesty full-bodied tangy flavour. This cheese is a traditional cloth-bound unpasteurised Cheshire cheese made from Raw cow's milk, this cheese is also vegetarian.
Appleby's Cheese was the 'Gold' winner of the World Cheese Awards 2018.
The Appleby family have been making Cheshire cheese locally since 1952. Here in our Delicatessen we stock both Appleby's White Cheshire and the colored Cheshire cheese.  The Appleby's remain one of the last Cheshire cheese makers to make by hand using a traditional recipe, open vats and calico to bind their cheese.
Appleby's Cheese goes very well with fruit cake, figs or dates as the acidity of the cheese complements the sweetness of the fruit. Put a chunk of Appleby's on a sourdough cracker. Or add the Appleby's Cheshire to a ploughman's lunch.  The Appleby's Cheshire is also perfect grilled, baked or crumbled in salads.
Categorised in Delicatessen, Farm Shops, General