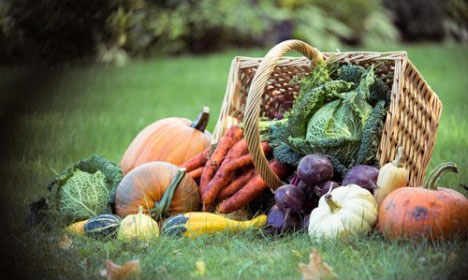 Autumn Harvest
Here at The Hollies we believe that nothing tastes better than field to fork produce that is fresh, local and full of goodness. We love the Autumn time because after the farmers have worked tirelessly sowing seeds and nurturing their crops, lots of delicious produce becomes available to harvest. Everyone looks forward to the soups, stews and fruit crumbles that we come to associate with Autumn.
Vegetables such as broccoli, beetroot, potatoes, carrots, red cabbage, swedes, pumpkins, leeks and turnips taste so much better when they are in season and locally farmed. All these are Cowap family grown and will be available in abundance at The Hollies Little Budworth and Lower Stretton. During September, fruits such as apples, blackberries and plums were ripening ready for harvest, and these have now been collected ready for you to take home and enjoy. As the weather turns chilly, make sure you make the most out of the magnificent autumn fruit and vegetables.
Another Autumn favourite is our prime, locally farmed Red Deer Venison which is available at our Butchers. Sausages, casserole, mince, joints and steaks are available. Recommended recipes from our supplier are available in store and personally we love a venison casserole, full of flavour and warming on those cold evenings; a few spoonfuls of redcurrant jelly added in compliments the venison perfectly.
Categorised in Farm Shops