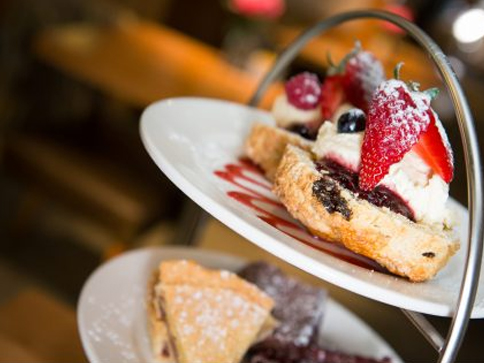 Back to school
It's back to school time, where you wonder where the six weeks went to, whether that was spent juggling childcare with work or thinking up new activities for each day.  Either way, there is a mixed sense of disappointment and relief that its all over (weighted toward one or the other depending on your circumstances), combined with a little confusion about what you did with the extra time you seem to have gained since the holidays ended!
Now the children have gone back to school, it may be possible for you to squeeze a little 'you' time.  There are many options about what to do with those precious moments, in fact sometimes I can get myself into a pickle over what to choose to do that I waste the whole of the 'me' time fretting over what I should be doing versus what I'd like to be doing!  To take this stress away, we'd happily like to suggest to you that you come along to The Hollies, either Little Budworth or Lower Stretton, pull up a chair in the Coffee Shop order yourself a freshly brewed coffee made with locally roasted coffee beans accompanied by a freshly baked homemade scone.  After all if you have removed yourself from home, you cannot possibly action any of the home to do list, so enjoy some 'you' time better still share it with friends and laugh and chat for an hour.
For those of you who, like me, will be dropping off your 'baby' at school for the first time, the feelings of fear, pride, loss and anticipation will be swirling around, not sure whether you should be showing your tears publically or not, a double shot of coffee and the company of your heart-broken peers should help in the healing process.
Both the Coffee Shops are open from 8am, so by 9am when you have dropped off the children the scones will be warm and fluffy awaiting your arrival.  Relax and submerge yourself in the comfortable surroundings of The Hollies Coffee Shop and Concept Cafe, and enjoy fresh, tasty, homemade food served by lovely people.
Categorised in Coffee Shops