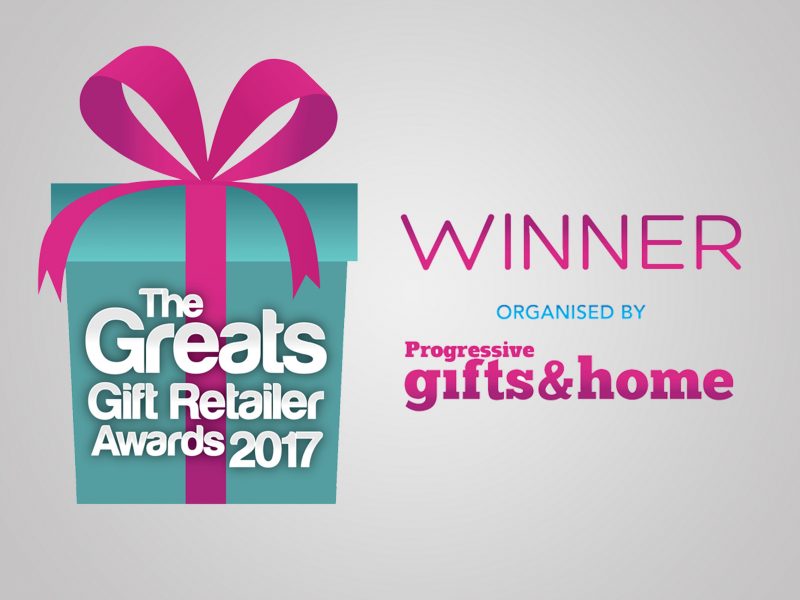 The Barn Win at The Greats 2017!
THE BARN AT THE HOLLIES FARM SHOP IS A GREATS GIFT RETAILER WINNER 2017!
It's official! The Barn at The Hollies Farm Shop is one of the best gift retailers in the UK, and has been awarded The Best Non-Specialist Gift Retailer in the UK, in The Greats Gift Retailer Awards 2017.
Ed Cowap, Director of The Hollies said of the accolade, "when The Barn was called out as the winner I was shocked and super excited; what a feeling! I couldn't (and still can't) quite believe it! We couldn't do it without our amazing team, our fabulous customers and our incredible suppliers; thanks to each and every one of them."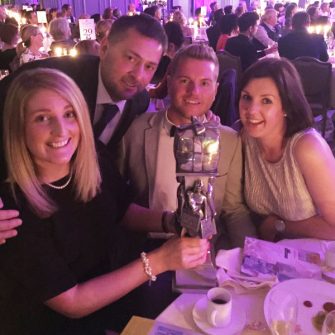 The Greats Awards, now in their 15th year, were launched by Progressive Gifts & Home magazine to recognise and reward the UK's very best gift retailers across the retail spectrum.
"These dedicated awards for gift retailers have risen immeasurably in status over the years and are now universally acknowledged as being true accolades of excellence," commented Sue Marks, Editor of Progressive Gifts & Home. "Being selected as a winner is a fantastic achievement. There was a huge entry this year, with some outstanding, first class entries."
All retail winners were decided as a result of an industry-wide poll of gift suppliers, reps and agents and validation by a panel of experts.
The winners of this year's prestigious gift retailing Awards  – The Greats 2017 – were revealed at an Awards lunch at the Grosvenor House, Park Lane, London, on Thursday May 4.
The Awards recognise and celebrate the top independent and multiple gift retailers regionally and nationally.
Further details can be found at www.thegreatsawards.co.uk
The Barn can be contacted by calling 01829 760077 or emailing [email protected]
Categorised in Farm Shops, General