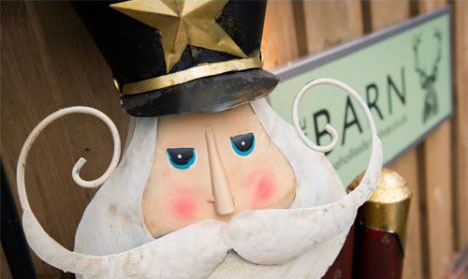 Christmas Magic
From 2pm on the 1st of October, The Hollies' Christmas magic officially started in The Barn at Little Budworth. Behind the scenes throughout September our happy team of Christmas Elves were busy receiving deliveries, ready to be unpacked, checked off, priced and then finally displayed on the shelves. But the work didn't start there; as soon as last year's Christmas was over, work was underway to source your favourite products again and also to find some brand new products to add to the magic- even travelling as far as Holland earlier this year!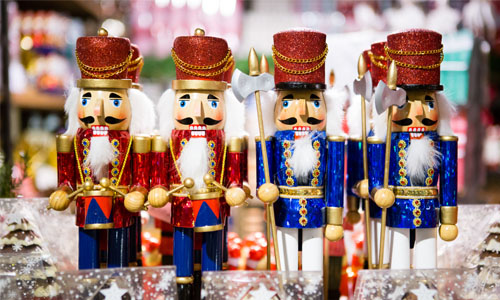 So now the baubles are shining, the lights are glistening, there are smells of cinnamon, and the shelves are brimming with everything to make your Christmas fabulous.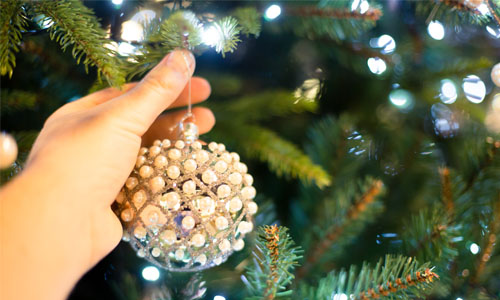 At Lower Stretton, Christmas has also arrived! Like at Little Budworth, there is jewellery, candles, diffusers, chocolates, beauty products, festive food gifts, advent calendars, Christmas cards, gorgeous decorations and more! Don't forget our Hamper Angels are around at both sites ready to create beautiful bespoke hampers for you; fill them with festive treats for the perfect gift! Gift vouchers are available at both The Barn at Little Budworth and the Farm Shop at Lower Stretton.
From mid October we will be having a marquee at the back of the shop at Little Budworth. This will house extra Christmas treats and our Hamper station, as well as various tastings on weekends running up to Christmas. Ed tells us that even more deliveries are expected with new things arriving every week, meaning that more than one trip to The Hollies' Christmas Barn must be on the agenda! Let the magic of a Hollies Christmas fill your home, and enjoy your time with all your family and friends.
Categorised in General