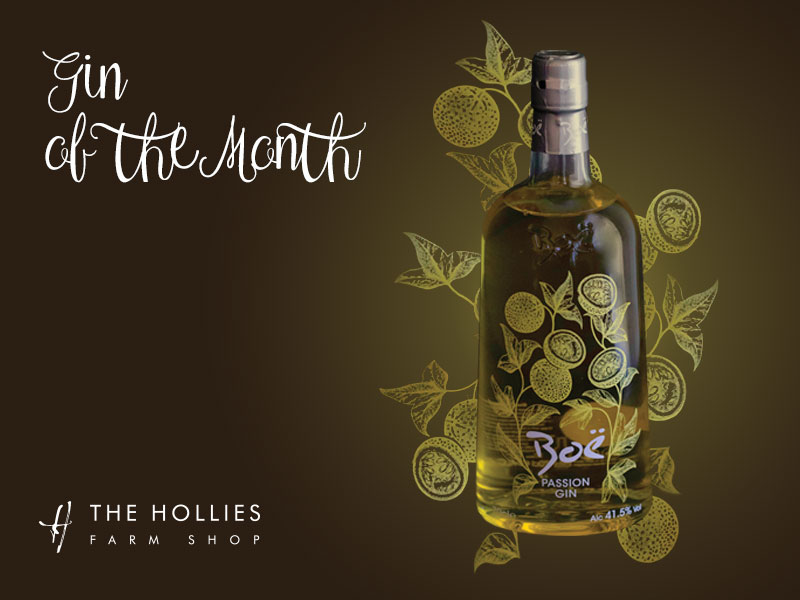 Boë Passion Gin
We have a brand-new Gin of the Month this March for you to try, Boë Passion Gin. Created by Boë, a small batch Gin producer, using the old-fashioned Carterhead still system.
We were lucky enough to be one of the first places to get this Boë Passion Gin in stock. This Gin is tangy with a mix of passion fruit and orange notes with herbaceous elements.
This Gin is perfect with a spiral of orange peel, a sprig of mint or even cut a passion fruit in half and add.
You could even create a Pornstar Martini with a twist with this Gin. Simply add one measure of vodka, a measure of Boë Passion, a dash of vanilla syrup and the juice of half a lime. Shake well and serve.
When you purchase a bottle of Boë Passion from The Hollies during March, you will get a free Boë Gin glass (whilst stocks last!)
Categorised in Coffee Shops, Farm Shops, General