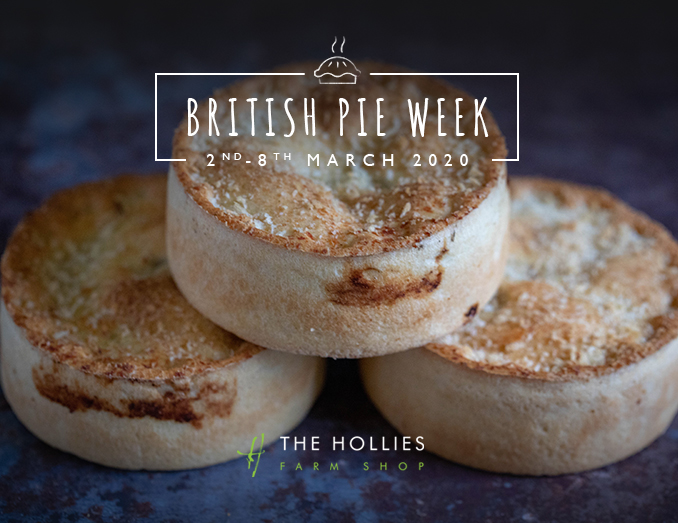 British Pie Week
British Pie Week falls this year from the 2nd – 8th of March. We are getting ready to celebrate this British classic. Whether you like your pie filled with sweet or savoury, we have a great selection at The Hollies.
Our Delicatessen production team make delicious Hollies Homemade pies every week. The flavours include steak & onion, steak & ale, creamy chicken and cheese & onion.
Our steak pies are filled to the brim with delicious, tender beef sourced from our Butchery counter, coated in a rich gravy and encased in a scrumptious flaky pastry.
To celebrate pie week at The Hollies, our Lower Stretton farm shop will be sampling some of our scrummy Hollies Homemade pies in addition to, Stanways our pork pie supplier.
On the menus in our Restaurant's 59 at The Hollies and 32 by The Hollies, you will find a great range of tasty pies from the Great North Pie Company. Visit The Kitchen at Lower Stretton and indulge in their pie specials from the COOK range, including a chicken ham & leek pie and a steak mushroom & Merlot pie enclosed in a shortcrust pastry.
Why not get creative and make your own homemade pie with fresh, tasty ingredients from our farm shop?
Categorised in Coffee Shops, Delicatessen, Farm Shops, General