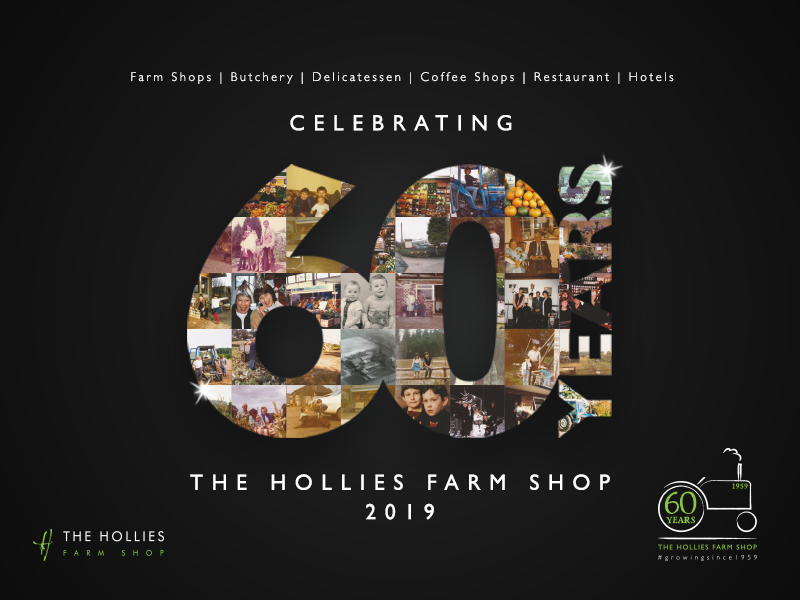 Celebrating 60 Years of The Hollies Farm Shop
This year we are celebrating 60 years of The Hollies Farm Shop!
The Hollies Farm Shop is a family business that has been growing since 1959, established almost 60 years ago as an honesty box at the roadside. Phil, Ed and Sue Cowap are the third generation in their family's award-winning business.
Phil, Ed, Sue and their family are a close family driven by their passion for business and a commitment to success since their Grandfather arrived 60 years ago.
Find out more!
Have you seen our 60 year anniversary brochure? Inside you will find the history of The Hollies and how the business has evolved over the 60 years, comments from past and present team members, customer memories, photographs and more!
Our 60th anniversary magazine is now available with an RRP of £5 which, in a nostalgic nod to our origins, we ask customers to pay their donation into an honesty box built into the magazine stand. All the money collected over the year will be donated to two local charities; St Luke's Cheshire Hospice and Tarporley War Memorial Hospital.  Both charities offer valuable services to our local community, so help us reach our £10,000 target!
Charity Update
Thank you to everyone who has donated to our anniversary magazine honesty box over the last couple of months and also those who entered our pop up raffles!
A big thanks too to our lovely staff for supporting our 'Olivia Cooks' for charity lunchtime specials and our festive bake off last month.
We were excited to take our first couple of donations to both St. Luke's and Tarporley War Memorial Hospice. We will keep making regular donations to both charities so that they can put it to good use as soon as possible.
Fingers crossed we reach our £10,000 target over 2019!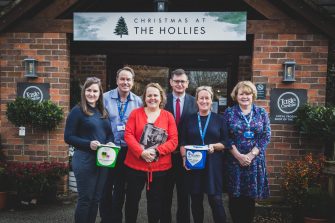 Categorised in Butchery, Coffee Shops, Delicatessen, Farm Shops, Forest Lodges, General