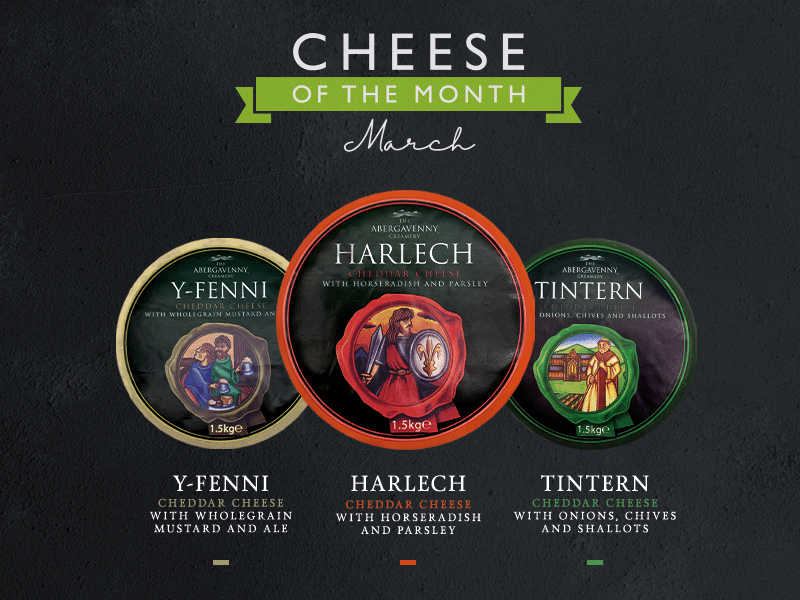 Cheese of the Month
We have chosen a tasty Welsh cheese, Harlech as our 'Cheese of the Month' this March to fit in line with St David's Day which falls on the 1st of March.
Harlech cheese is a mature creamy Cheddar combined with horseradish and parsley. It has a tangy and zingy taste with a peppery finish and the horseradish is complemented by the herby parsley flavours. Harlech is named after the famous Welsh Warriors of the Middle Ages. This Cheddar pairs well with a glass of Zinfandel or a hearty ale.
If you are celebrating St David's Day, then why not try our other Welsh cheeses? We also sell Y Fenni and Tintern cheese, which are available on our Delicatessen. Y Fenni is a Cheddar spiked with beer and wholegrain mustard; it is delicious toasted on bread. Tintern is a creamy Cheddar blended with onion, shallots and fresh chives.
Categorised in Coffee Shops, Delicatessen, Farm Shops, General