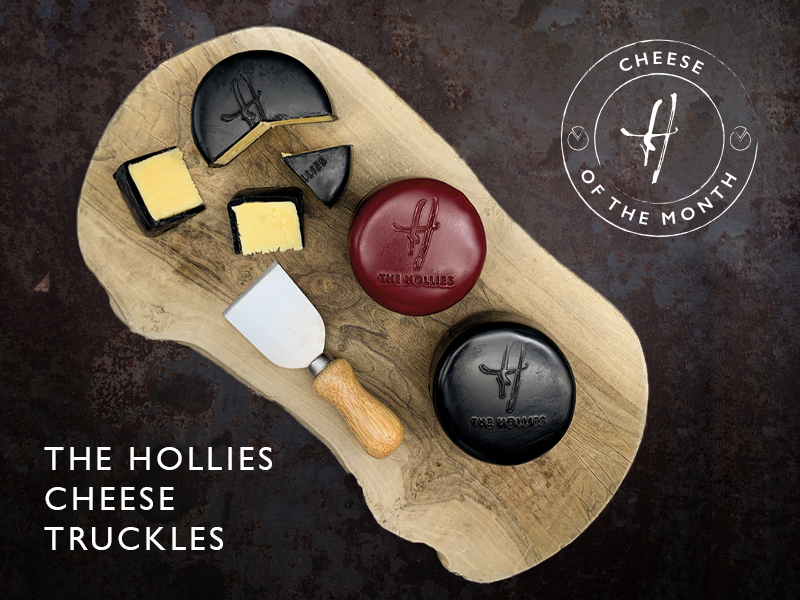 Cheese of the Month
Introducing our brand new bespoke Hollies waxed cheeses. Our Hollies truckles make the perfect Christmas gift and are great to add to a cheeseboard. This cheese is made using traditional methods which have been handed down from generation to generation. Each truckle is made lovingly by hand using individual moulds.
We have an extra strong Cheddar available, which has a smooth and creamy finish. This is the ideal cheese to cut chunkily on a sandwich with a layer of chutney.
If you fancy something a bit different then indulge in our Red Leicester with mango chutney. This cheese is truly delicious, it has a sweet aromatic taste with a touch of spice. Crumble this Red Leicester on top of a curry or add it to a cauliflower cheese.
Categorised in Delicatessen, Farm Shops, General