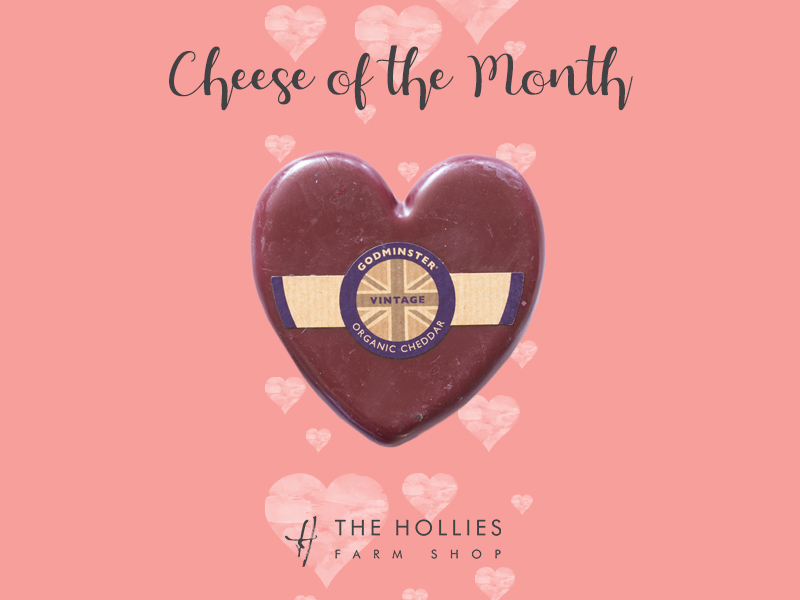 Godminster
It's Valentine's Month and our cheese of the Month for February is Godminster Heart-Shaped Vintage Organic Cheddar, enclosed in a purple wax. This cheddar is strong, rich and creamy making this heart shaped version a perfect gift for your loved one.
This cheese is an award-winning Vintage Cheddar made from a unique 70 year old recipe using organic milk taken from the Godminster Farm dairy herd in Somerset. It has won several awards, including a Silver in the International Cheese Awards 2014 and a Bronze in the Global Cheese Awards 2014.
Godminster Vintage Cheddar is pasteurised and organic, suitable for Vegetarians and contains no refined sugars. The chuckle is ideal for a cheeseboard or sliced thickly on a crusty loaf with a generous layer of sweet chutney (we'd recommend Mrs Darlington's Sweet Apple Chutney!).
Categorised in Delicatessen, Farm Shops