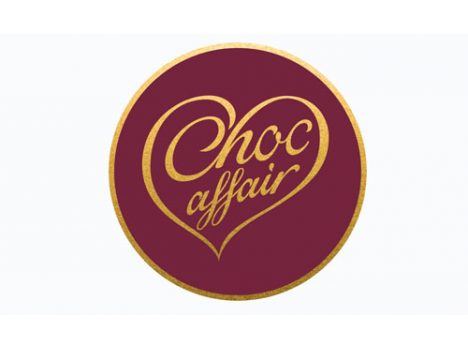 Choc-affair
Our supplier of the Month is Choc-affair, a small family run business from York who proudly make chocolate by hand with sustainably grown resources. Every day they set out with two aims in mind; to make great chocolate and to help make the world a better place. They want to be part of the bigger picture and directly invest in people to change lives through the love of chocolate.
Within their local community the Choc-affair team actively seek to offer employment to young people on community service programmes and ex-offenders. They aim to encourage positive change through a nurturing environment.
Further afield, this year Choc-affair has invested in a co-operative in the Huila region of Colombia, to allow a community of farmers to purchase their own piece of land to build a warehouse for cocoa bean storage. The next stage of this is to install a fermentation system to allow the farmers to bring their wet, freshly harvested beans to be fermented in a controlled manner, which in turn will improve the quality of the bean, and fetch a higher price.
In addition, the team at Choc-affair are part of a farming initiative in Uganda, which has allowed for the building of a classroom and dormitory for teaching the best farming practices.  Their child sponsorship scheme is a huge part of their journey in the Kumi Township, an area in North Eastern Uganda. They now have 30 children on their programme and this is not just about teaching the children to read and write. It allows the individual young person to see where their strengths are and this is built into their education plan.  Meals, uniforms and other essential items are provided, and bespoke needs identified. Choc-affair's long term vision includes the sponsoring of an orphanage and the creation of sustainable initiatives to encourage financial independence.
In Kumi, their donations from sales of chocolate, plus customer donations, have also enabled them to help dig bore holes for water. Once the villagers have clean and safe water to drink, they can use it to water crops, cook and of course achieve new standards for hygiene. With a healthy and well fed village, the community can then finish building work on schools, housing and health centres with the money made from selling the crops.
At The Hollies we have teamed up with Choc-affair and designed our own labels for their delicious chocolate; Milk Chocolate and Salted Caramel. These are now in stock at both Little Budworth and Lower Stretton! Choc-affair will be at The Hollies at Little Budworth for a tasting on Saturday 28th November from 11-3.
Categorised in General