Christmas Opening Hours

2022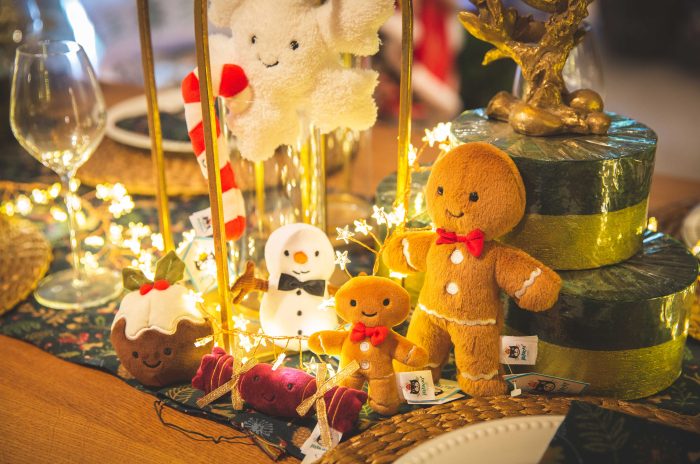 We have now confirmed our Christmas Opening Hours for this year. Please note that the times differ for Little Budworth and Lower Stretton, so make sure you check the location & dates carefully!
*Please be mindful that whilst we will endeavour to stick to these times, they may be subject to change or vary slightly due to reasons outside of our control. Please call ahead of your visit if required.
LITTLE BUDWORTH FARM SHOP & THE BARN
We are open as usual in the run up to Christmas until Monday 19th when our amended hours are below;


Monday 19th December 8am – 7pm
(Christmas House 10am – 5pm / Takeaway food until 4pm, drinks until 6pm / Deli Bar CLOSED)
Tuesday 20th December 8am – 7pm
(Christmas House 10am – 5pm / Takeaway food until 4pm, drinks until 6pm / Deli Bar CLOSED)
Wednesday 21st December 8am – 7pm
(Christmas House 10am – 5pm / Takeaway food until 4pm, drinks until 6pm / Deli Bar CLOSED)
Thursday 22nd December 8am – 7pm
(Christmas House 10am – 5pm / Takeaway food until 4pm, drinks until 6pm – INDOOR SEATING CLOSED / Deli Bar CLOSED)
Friday 23rd December 7am – 8pm
(Christmas House 10am – 5pm / Takeaway food until 4pm, drinks until 6pm – INDOOR SEATING CLOSED / Deli Bar CLOSED)
Christmas Eve 7am – 4pm
(Christmas House 10am – 2pm / Takeaway food until 2pm, drinks until 3pm – INDOOR SEATING CLOSED / Deli Bar CLOSED)
CHRISTMAS DAY – CLOSED
BOXING DAY – CLOSED
Tuesday 27th December – CLOSED
Wednesday 28th December 8.30am – 5pm
(Christmas House 9am – 5pm / Takeaway food until 3.30pm, drinks until 4pm / Deli Bar 9am – 4pm)
Thursday 29th December 8.30am – 5pm
(Christmas House 9am – 5pm / Takeaway food until 3.30pm, drinks until 4pm / Deli Bar 9am – 4pm)
Friday 30th December 8.30am – 6pm
(Christmas House 9am – 5pm / Takeaway food until 4pm, drinks until 5pm / Deli Bar 9am – 5pm)
NEW YEARS EVE 8.30am – 4pm
(Christmas House 9am – 3pm / Takeaway food until 2pm, drinks until 3pm / Deli Bar 9am – 3pm)
NEW YEAR'S DAY – CLOSED
Monday 2nd January 8.30am – 5pm
(Christmas House 10am – 4pm / Takeaway food until 3pm, drinks until 4pm / Deli Bar 9am – 3.30pm)
Tuesday 3rd January 8.30am – 5pm
(Christmas House 10am – 5pm / Takeaway food until 3pm, drinks until 4pm / Deli Bar 9am – 4pm)
Wednesday 4th January 8.30am – 5pm
(Christmas House 10am – 5pm / Takeaway food until 3pm, drinks until 4pm / Deli Bar 9am – 4pm)
Thursday 5th January 8.30am – 6pm
(Christmas House 10am – 5pm / Takeaway food until 3pm, drinks until 5pm / Deli Bar 9am – 5pm)
Friday 6th January 8.30am – 7pm
(Christmas House 10am – 5pm / Takeaway food until 3pm, drinks until 5pm / Deli Bar 9am – 5pm)
Open as usual thereafter…
LOWER STRETTON FARM SHOP
We are open as usual in the run up to Christmas until Monday 19th when our amended hours are below;
Monday 19th December 8am – 6pm
(Café 8am-3pm hot food, drinks until 5pm)
Tuesday 20th December 8am – 7pm
(Café 8am-3pm hot food, drinks until 5pm)
Wednesday 21st December 8am – 8pm
(Café 8am-2pm hot food, drinks until 3pm)
Thursday 22nd December 7am – 8pm
(Café closed)
Friday 23rd December 7am – 8pm
(Café closed)
CHRISTMAS EVE 7am – 4pm
(Café closed)
CHRISTMAS DAY – CLOSED
BOXING DAY – CLOSED
Tuesday 27th December – CLOSED
Wednesday 28th December 8am – 5pm
(Café 8am – 3pm hot food, drinks until 4pm)
Thursday 29th December 8am – 6pm
(Café 8am – 3pm hot food, drinks until 4pm)
Friday 30th December 8am – 7pm
(Café 8am – 3pm hot food, drinks until 5pm)
Saturday 31st December 8am – 4pm
(Café 8am – 3pm hot food, drinks until 4pm)
NEW YEAR'S DAY – CLOSED
Monday 2nd January – 8am – 5pm
(Café 8am – 3pm hot food, drinks until 4pm)
Then throughout January…
Monday – Wednesday 8am – 5pm (Café 8-3 hot food, drinks until 4pm)
Thursday -Saturday 8am – 6pm (Café 8-3 hot food, drinks until 4pm)
Sunday 8am – 5pm (Café 8-3 hot food, drinks until 4pm)