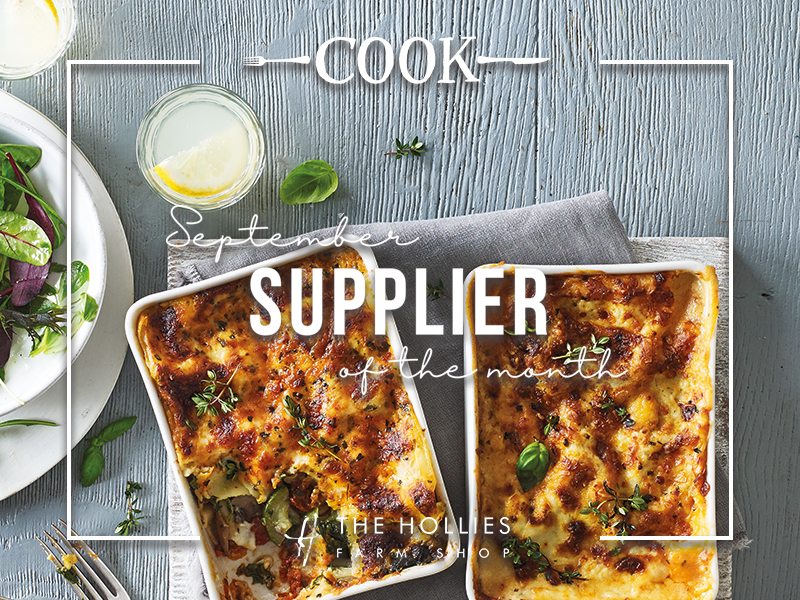 COOK – Remarkable Food for your Freezer
Introducing The Hollies September Supplier of the Month:
COOK
Remarkable Food for your Freezer
COOK was founded back in 1997 by Edward and Dale. Edward's parents ran a small bakery making handmade frozen cakes and, after a less than stellar school career, Edward went to work for them as a travelling salesman. The cakes were stunning, and it got him wondering why no one was making savoury meals in the same way. He decided he wanted to give it a go and he persuaded Dale, a chef and one of his favourite clients, to quit his job and join him in his venture. In March 1997 they opened a small shop in Surrey selling their hand-prepared, frozen food. Through trial and error (and the odd explosion), the food got better and better. People came back for more and gradually the COOK brand grew.
"We'll never be 'just another supplier' to the supermarkets, but we're enormously proud to be associated with other like-minded independent businesses all over the UK, places like the wonderful Hollies Farm Shop." – Edward and Dale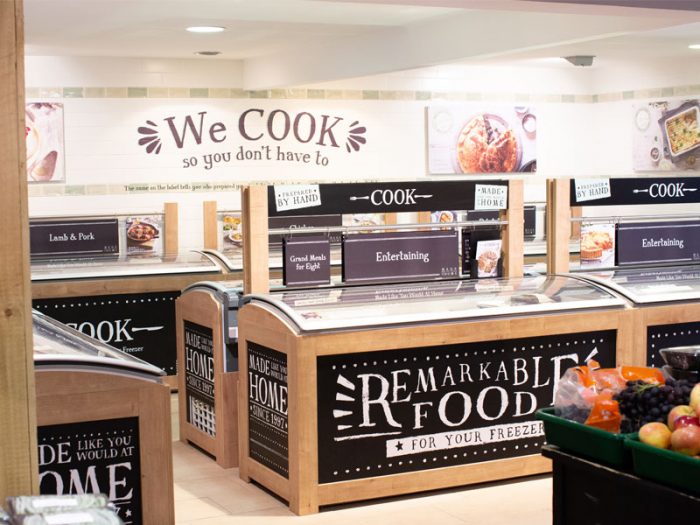 The Hollies were one of COOK's first independent retailers and we have stocked the range since 2004. We love the variety and quality of their dishes and so do our customers. One customer on social media said, "The quality of this range is just fantastic – we had mains and desserts recently and can't recommend highly enough!"
The unique difference with COOK is that each dish is prepared by hand from carefully sourced ingredients – you'll find the name of the chef who made it on the packaging. The chefs use the same techniques as you would at home, which is why their meals look and taste homemade.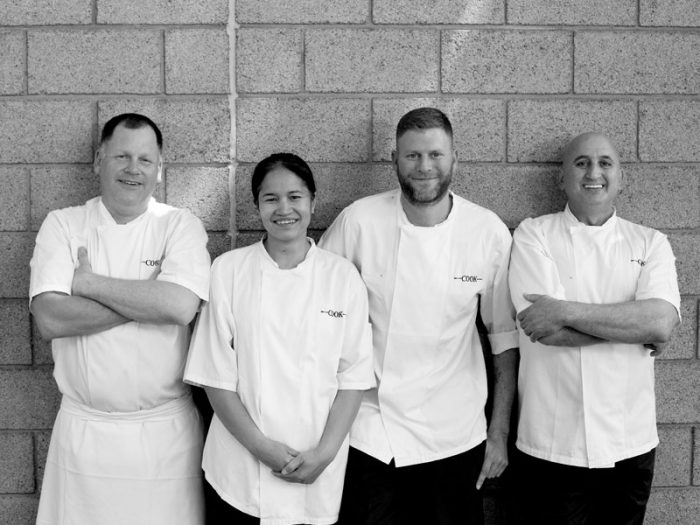 The COOK Kitchen is the beating heart of the business and works in a similar way to a big hotel kitchen, with different sections responsible for different parts of the cooking process. There are teams for checking ingredients as they come in; preparing them; chopping; cooking; making pastry; assembling the different components of the finished dish; tasting; freezing; packing and labelling. It's a very complicated operation that depends entirely on the passion, care and teamwork of their teams.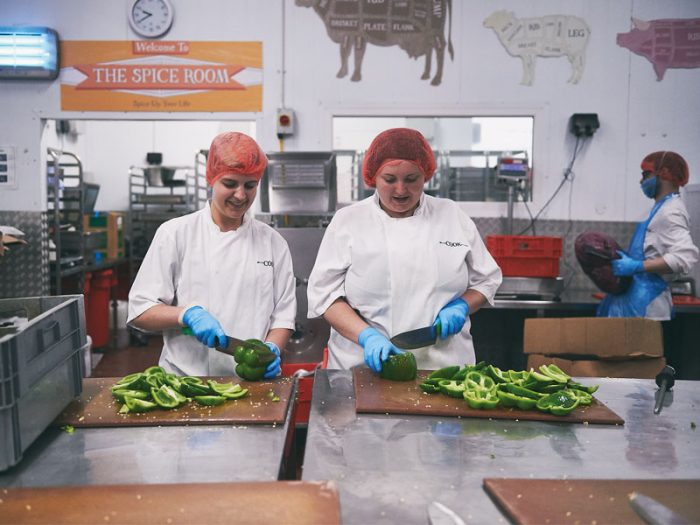 We have some delicious new COOK meals available at our Little Budworth Farm Shop. With a growing demand for meat free meals as consumers look for more sustainable and healthier food options, COOK have expanded their range of vegetarian meals with a dedicated freezer now in place at The Hollies Little Budworth. One of their best-selling family favourites is the Great Taste Award-winning Roasted Vegetable Lasagne. Layers of roasted peppers, mushrooms, courgettes and spinach between Italian egg pasta with a light crème fraiche and mascarpone sauce.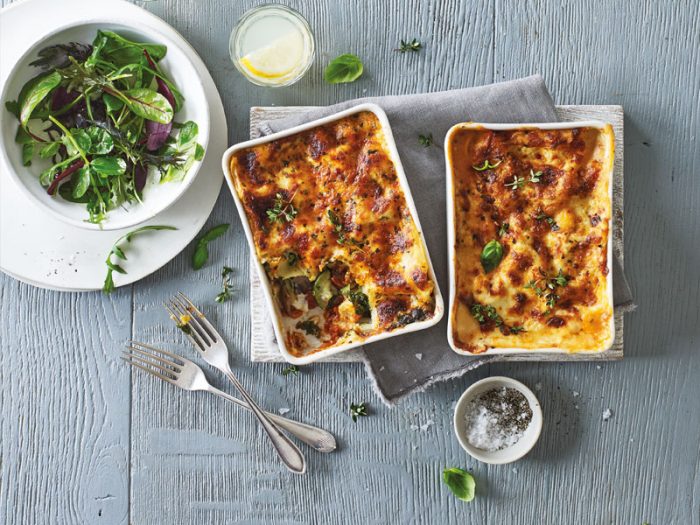 Some of the new vegetarian recipes include Halloumi & Arrabbiata Pasta Bake (pictured below), Beetroot Bourguignon and Aubergine & Cauliflower Shakshuka.
COOK also have a range of Pots for One that all have fewer than 400 calories and less than a third of the recommended daily intake of salt, sugar, fat and saturated fat. These are perfect for a quick lunch or a light supper. A recent addition to this range is the Sticky Soy & Ginger Beef – slow-cooked, shredded beef in a sticky soy and ginger sauce with rice noodles and tender-stem broccoli, topped with sesame seeds. Delicious!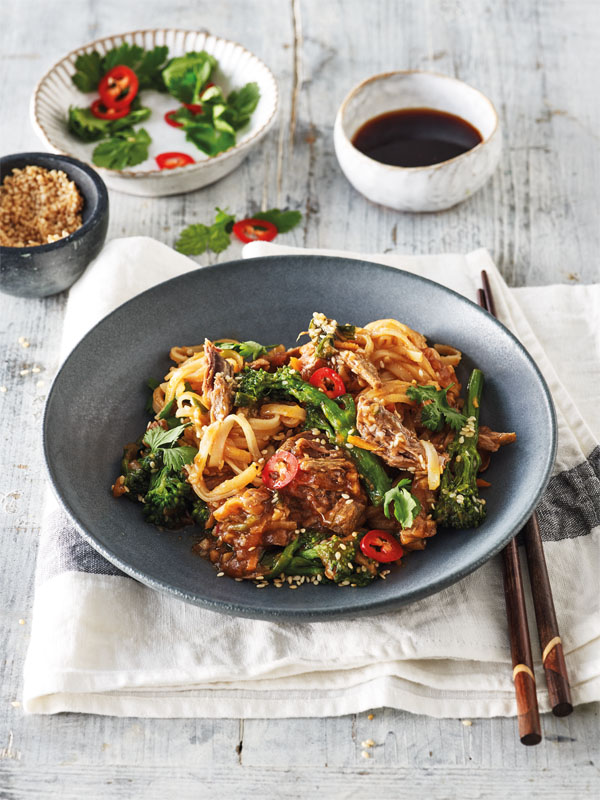 For those with a sweet tooth, in the pudding sections there is a delicious new Strawberry & Elderflower Panna Cotta and a Lemon Posset which is creamy, sweet, refreshing, and topped with crushed shortbread.
COOK offer a diverse range of frozen meals, sides, puddings and canapes in various sizes which are full of fresh, delicious ingredients. Their range is made without the use of artificial additives and preservatives and are perfect if you fancy a night off cooking or hosting a dinner party without the stress. Make sure that you try one of the delicious COOK products available at The Hollies Farm Shops (smaller range available at Lower Stretton.)
Categorised in Farm Shops, General