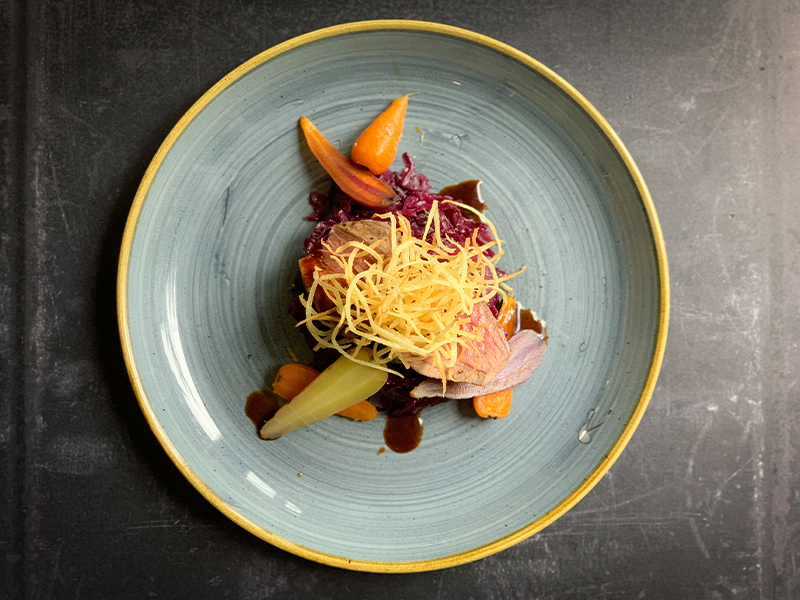 Deer Park Farm Venison
The venison season is back and is now available in our Butchery. We source our venison locally from Deer Park Farm in Eaton, Tarporley. Deer Park Farm supply us with farmed red deer and have supplied us for over ten years now. The cuts that we have available include; saddle, haunch, chops, mince, steak and sausages with redcurrants.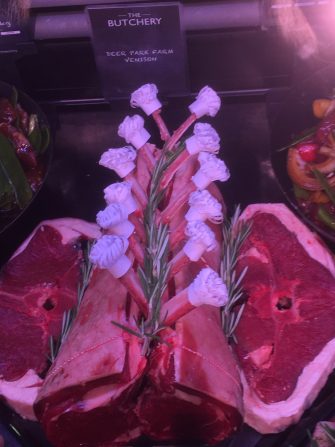 Venison has a tasty gamey flavour with hints of nuts, acorns and herbs. It is very lean, low in cholesterol and it makes an excellent stew and venison wellington.
Jan who works in our Farm Shop at Little Budworth will be on hand if you'd like any advice on how to cook our venison to perfection. You can even ask her for her famous venison casserole recipe which includes lots of farm fresh vegetables, a side of red cabbage, lots of naughty creamy mash and of course a dollop of Mrs Darlington's redcurrant jelly.
Jan's Vension Casserole Recipe – (Serves 4-6)
-900g venison cubed
-225g mushrooms
-1 large white onion
-1 sliced green pepper
– 4 carrots sliced
– 2 celery sticks
– 100g diced bacon
-25g flour
-275ml of stock & a splash of red wine
Preheat the oven to 180 C/ 350 F / Gas Mark 4
Fry all the veg in oil. Add the venison and bacon. Stir and add the flour and stock.
Transfer to a casserole dish, cover and cook for 1 ½ to 2 hours until the meat is tender.
Serve with your cabbage and mash potato.
Categorised in Butchery, Farm Shops