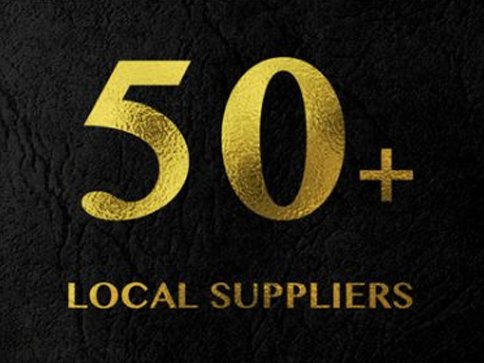 Devonshire Bakery
Here at The Hollies Farm Shops we strive to find the best quality local produce. We are proud to now have over 50 local suppliers working with us to stock some of the best products that Cheshire has to offer.
Devonshire Bakery have been baking bread for five generations from their bakery in Cheshire. The family run business began at the turn of the last century in Porter Street in Runcorn by Fred Crowther. In 1973 the business moved to Frodsham, which continues to be the main site for production today. The present managing director is Robert Crowther, the great grandson of Fred, who runs the business alongside his wife Jane, sister Kate, daughter Laura and neice Rebecca.
Devonshire Bakery's skilled bakers are up very early each morning to ensure freshly baked quality products reach The Hollies Farm Shop daily. They produce a wide selection of bread, made by traditional methods. In addition to their weekly selection (white, wholemeal, multigrain, rye and French bread) they also produce speciality breads including ciabatta, fitty, spelt and low G.I. They are constantly developing new products to enhance their range.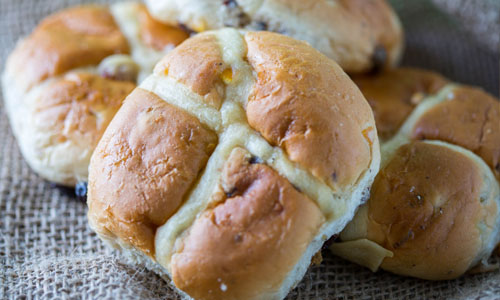 Both of The Hollies Farm Shops stock a wide range of Devonshire Bakery breads and we have worked with them for more than 20 years. Devonshire Bakery products are great quality and we are proud to work alongside another long-standing family business. As Spring and Easter are fast approaching we have daily deliveries of their delicious hot cross buns; perfect toasted with a generous spread of butter.
Categorised in Delicatessen, Farm Shops, General