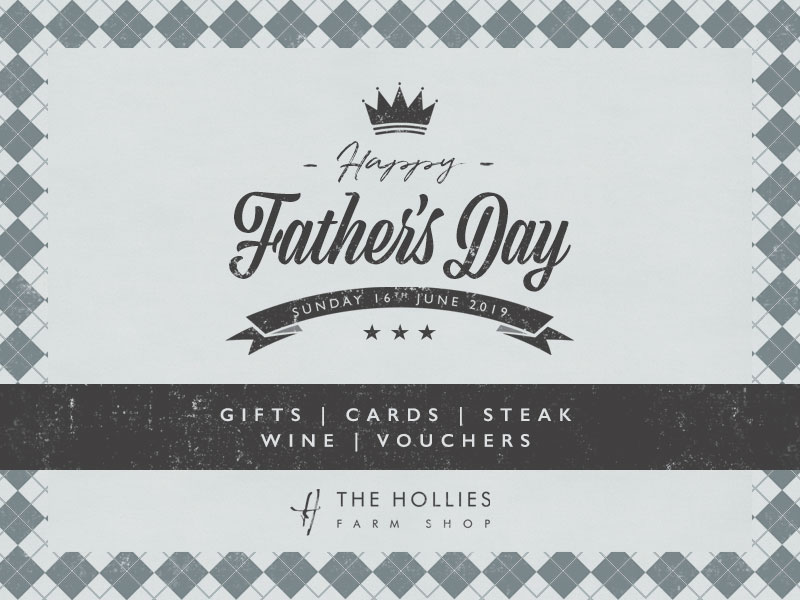 Father's Day 2019
This year Father's Day falls on Sunday the 16th of June and is traditionally a day of celebrating and honouring the special men in our lives; Dads, Grandads, Father-in-laws, Stepdads….
Every man is different. You may be hand-making something, planning on making him a special meal, letting him go off and do something he enjoys, buying him a voucher, taking him out somewhere, buying him a fancy new gadget, stocking him up with his favourite beer OR (and we imagine this might be the most common option) you still have absolutely no idea what he could possibly need or want and be thinking how has Father's Day come around again so soon! Whilst we don't stock all the latest gadgets, adrenaline inducing experience vouchers or shirts, we do have a few Hollies ideas that may help you out…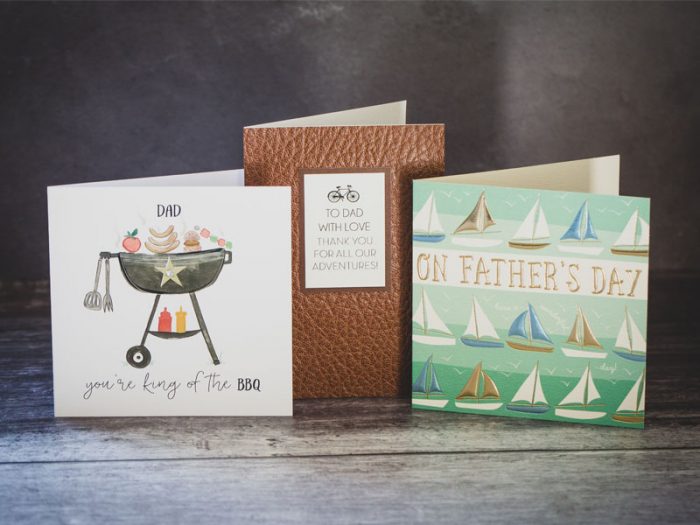 There is a great selection of Father's Day cards available now from both The Barn at Little Budworth and The Stretton Barn. Gift wise, there are beer glasses from LSA International, East of India little sentiments, Austin Sloane signs and bottle openers, books, mugs, David Aster cufflinks & socks and Chilly's water bottles and coffee cups. We also have men's grooming products from Scottish Fine Soaps, the Somerset Toiletry Co. and Arran Sense of Scotland.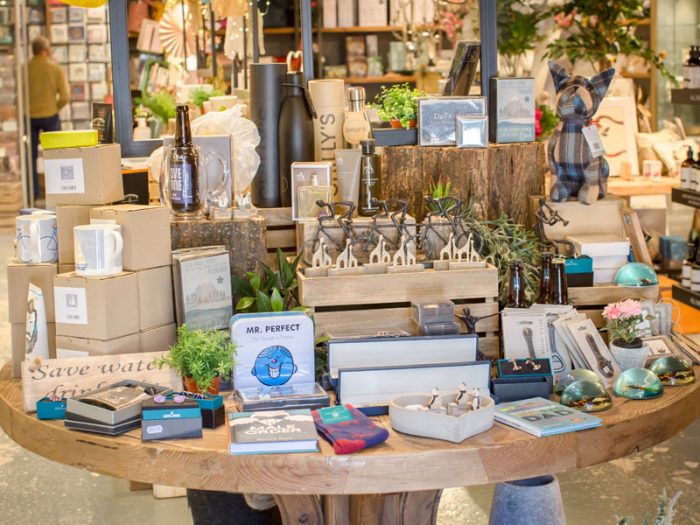 For the Dads that love food and drink, the ideas from the farm shop are endless. Choose from the fabulous range of meats at our in-house Butchery, more than 70 types of cheese at the Deli, a wide range of wines, beers, gins and champagne, artisan coffee, sweet treats and, if you're still not sure, vouchers are available in £10 denominations from The Barn for all our departments so he can pick something for himself! Bespoke hampers can be made to suit your budget – fill them with all your Dad's favourite things!
New in at Little Budworth is the Kitchen Craft range and other kitchen accessories, including cafetières, wine coolers, cheese bakers and there is even an ice bucket for BEER!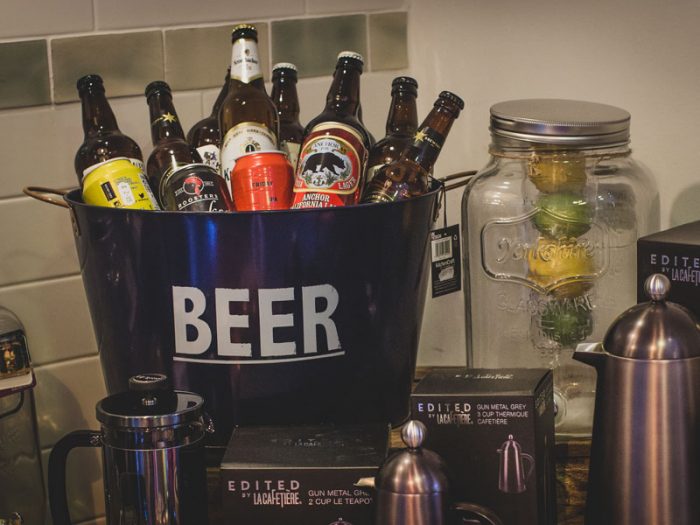 Talking of beer, we have over 50 craft ales available in our farm shop at Little Budworth and a selection of these are also available at Lower Stretton. We have some great seasonal beers, plus beers from local breweries such as Mobberley Beer, Weetwood Ales, Polly's Brew Company, Chapter Brewing and Runaway Brewery. There are some great beer sets from Hobsons Brewery, based in Shropshire, some of which come with a branded beer glass in for him to enjoy his drink from.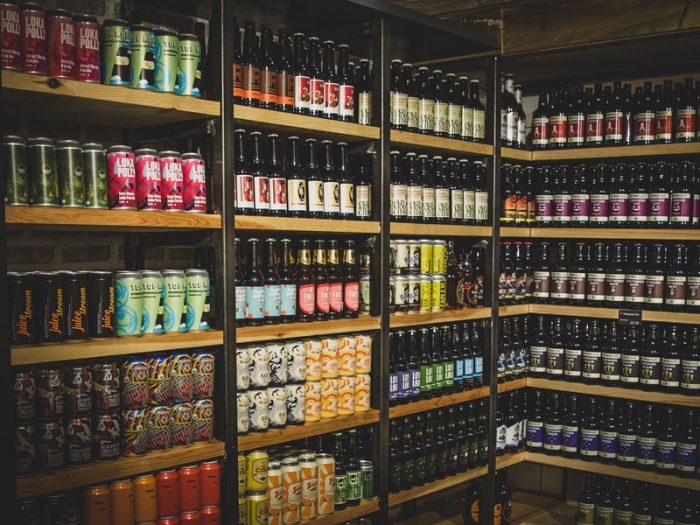 'Best Dad' pork pies made by local supplier Stanway's Pies, are available from our Delicatessen at Little Budworth. Ask in our Deli at Little Budworth for more details and to order. Whilst we will have a supply of the Dad pork pies available over Father's Day weekend, get your order in for yours by Monday 10th June to avoid disappointment – whose Dad wouldn't love a BEST DAD pork pie?!
Our Coffee Shops at Little Budworth and Lower Stretton will be open for breakfast from 8am and lunch from 11.30am on Father's Day. Our restaurant at Little Budworth, 59 at The Hollies, is open every night (excluding Sundays) and serves food from 5pm – 9pm.
Dads, Grandads, Father-in-laws, Stepdads…. We hope you all have a Happy Father's Day!
Categorised in Butchery, Coffee Shops, Delicatessen, Farm Shops, General