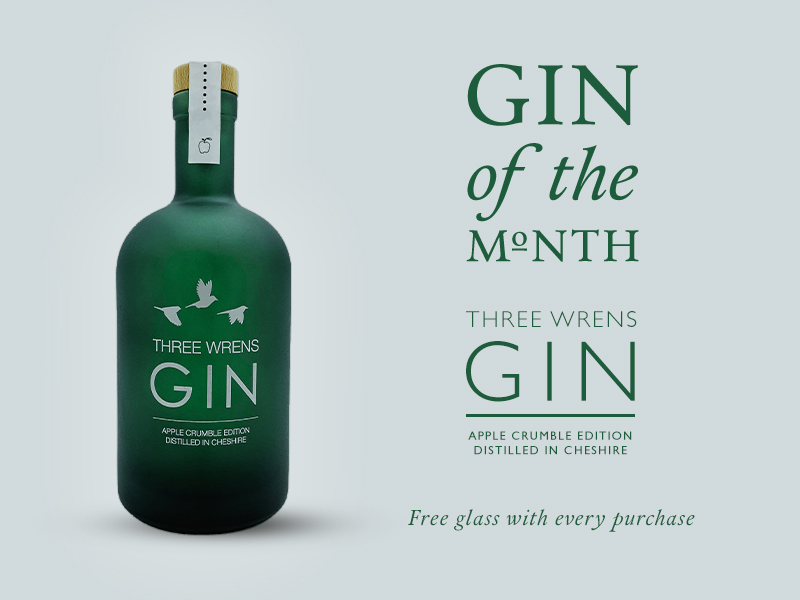 Gin of the Month
We have chosen a local gin supplier for our Gin of the Month. Three Wrens are based in Cholmondeley, which is just down the road from our Little Budworth Farm Shop. They began to produce Gin in February this year and since then have produced three delicious gins.
For our 'Gin of The Month' we have chosen their delicious new Apple Crumble Gin.
The Apple Crumble Gin is distilled with juniper, toasted oats, Cheshire apples, cinnamon, nutmeg and orange peel.
For the perfect serve add 50ml of Apple Crumble Gin, 200ml of elderflower tonic and add a slice of apple to garnish. You could also try the apple crumble gin with ginger ale and a sprig of mint.
This yummy gin is available in both of our Farm Shops. When you buy a bottle of Three Wrens apple crumble gin get a free gin glass with your purchase.
Categorised in Coffee Shops, Farm Shops, General