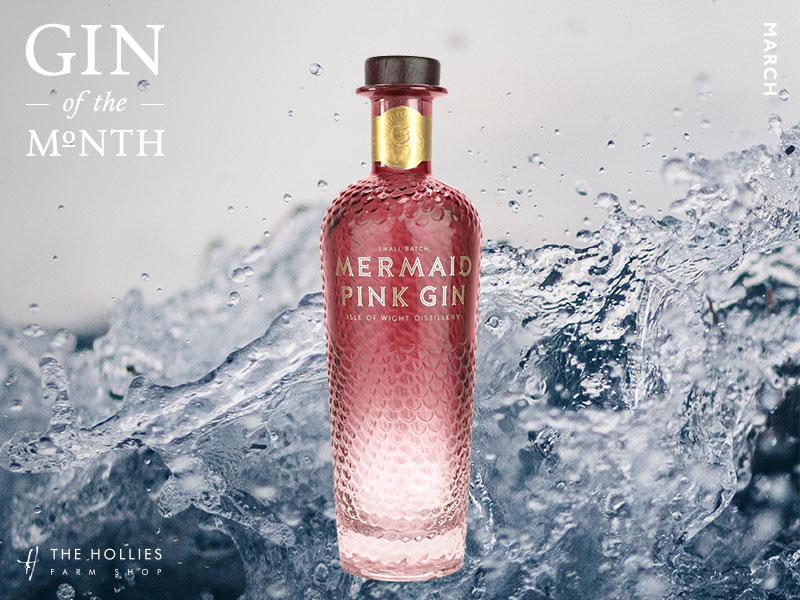 Gin of the Month
Our 'Gin of the Month' this March is Mermaid Pink Gin. The Isle of Wight Distillery founders Conrad and Xavier use foraged rock samphire, known locally as 'Mermaid Kiss' to create this gin, as it grows just above the seas high-tide line.
This gin is delightfully sweet in flavour with strawberry notes, supported by citrus and juniper spice. The samphire gives the gin a coastal edge, while hints of liquorice root and coriander develop later.
Mermaid Pink Gin is perfect paired with ginger ale or a good quality tonic, garnished with strawberries, fresh mint or a slither of lime.
Why not treat mum this Mother's Day to a bottle of Mermaid Pink Gin?
We are sampling Mermaid Gin in our Little Budworth farm shop on the following dates.
– Saturday 7th March from 11am – 5pm
– Saturday 21st of March from 11am -3pm.
Categorised in Coffee Shops, Farm Shops, General