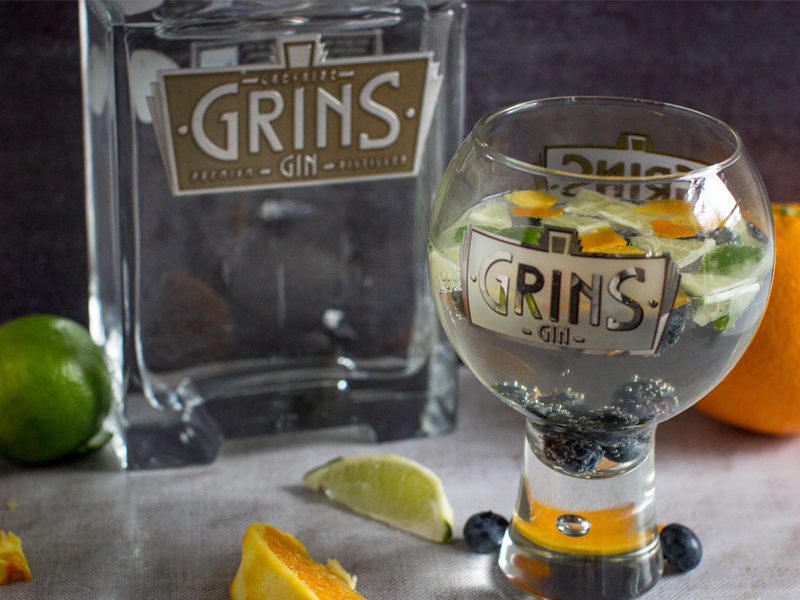 Grins Gin
Our April Gin of the Month is locally made Grins Gin. The story behind the name of the gin is loosely based on the Cheshire Cat that grins in Lewis Carrol's Classic, Alice in Wonderland. Grins is distilled using locally sourced Peckforton Spring Water, Cheshire blueberries, cassia bark, lemon peel, nutmeg, cinnamon, sweet orange peel, cucumber and of course, juniper.
Grins is a very smooth gin with a perfect blend of citrus and spice, hints of cucumber and blueberries, which culminates in a well balanced flavour.
The makers recommend serving Grins with a slice of orange, a slice of lime and some fresh blueberries.
If you'd like to sample Grins, come along to Little Budworth on Friday 14th April or Saturday the 15th April. Throughout April*, you can get a free Grins Gin glass with each bottle of Grins purchased (*subject to availability).
Categorised in Farm Shops, General