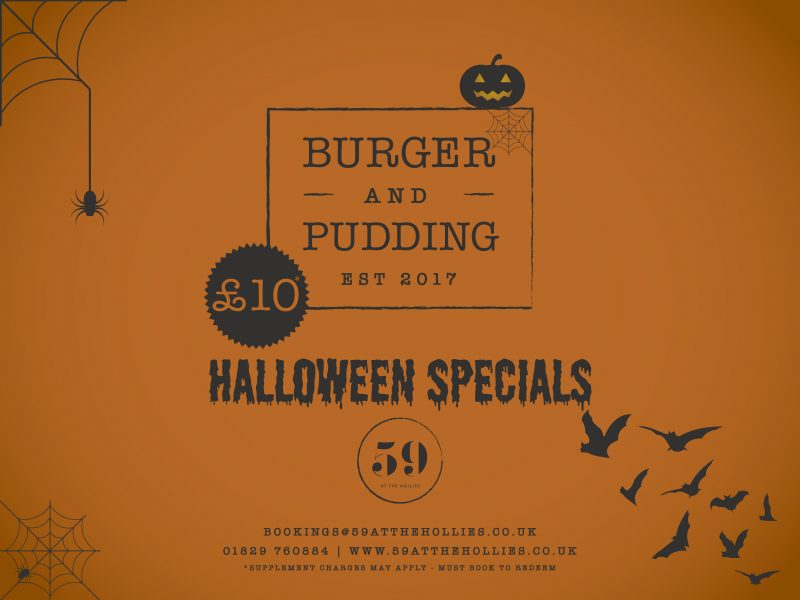 Halloween at 59 at The Hollies
We love Halloween at The Hollies, so we are celebrating in our Restaurant 59 from the 24th of October until the 31st with some delicious Halloween specials. Keep an eye out for pumpkin dishes such as a tasty vegan Pumpkin risotto. Made up from charred pumpkin, sweet potato and butternut squash, topped with a garlic balsamic glaze and micro rocket. The pumpkin that we use in our dishes are homegrown at our land in Delamere, they are fresh and full of flavour which makes them perfect for cooking with.
We also have some tasty Halloween drinks available such as a pumpkin spiced latte, spiced chai frappé and a spiced chai latte.
Come and get in the Halloween spirit with us and indulge in some tasty specials.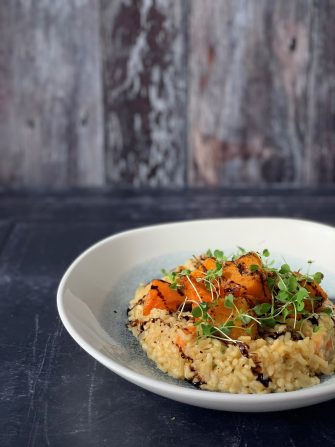 Halloween Burger and Pudding!
On the 31st of October join us for our Halloween Burger and Pudding special. Make sure that you join us from 5-9pm in our Restaurant for a burger and pudding for £10. Get your best scary fancy dress clothes out and dress to impress.
Book your table now – www.59atthehollies.co.uk | [email protected] | 01829 760 884
Categorised in General, Uncategorised