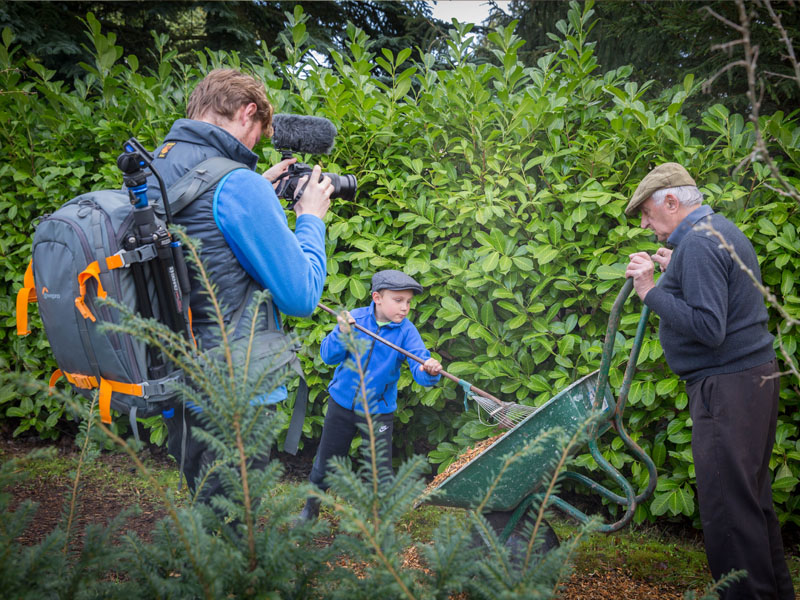 The Hollies Family Heritage Video
One sunny Sunday in March we invited Ted, a local videographer from Just Trek to capture the special relationship between Ewan and his Grandad Richard. Aged 7 and 84 they spend most weekends working together around The Hollies Farm Shop site at Little Budworth and their unique relationship is nurtured through farming. Ewan is 4th generation of The Hollies family and has a passion for all things tractor and farming related; he can't wait to get his wellies on and get stuck in!
Without prompting and with no scripts or stage setting, Richard and Ewan were filmed as they worked around The Hollies at Little Budworth and also visited our land in Delamere where we plant and nurture our Christmas Trees, pumpkins, plants and more. Ted has created 4 short films based on their special relationship and The Hollies Farm Shop family heritage. The first video went live on our Social Media and our YouTube channel on Friday the 24th March, and each one is due to follow each consecutive Friday; so keep watching!
Watch the first video here
Categorised in Butchery, Coffee Shops, Delicatessen, Farm Shops, Forest Lodges, General