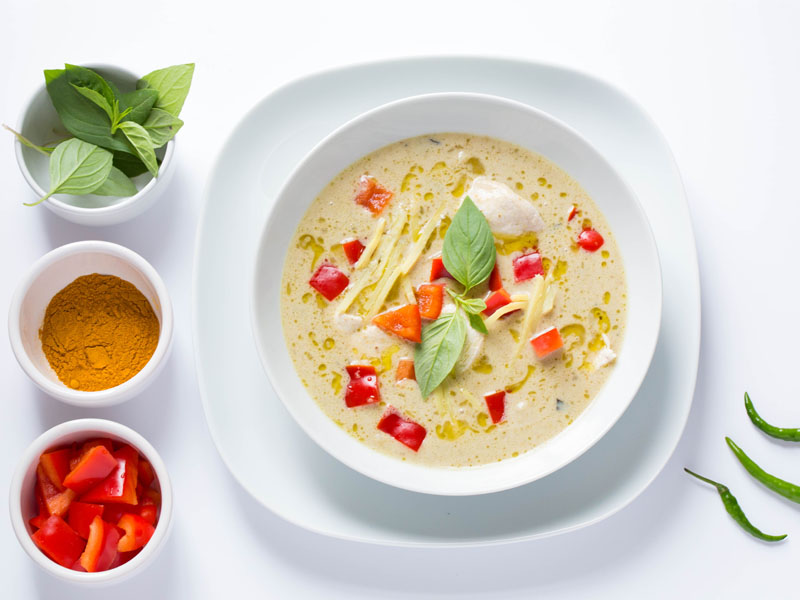 Just Thai Kitchen
We are excited for the launch of Just Thai Kitchen which is coming soon to both Little Budworth and Lower Stretton. We spent a fabulous day with Miles and Nooch finding out all about the passion and drive behind the business, and even got to try their delicious dishes.
How has Just Thai Kitchen come about?
"My mum has always been proud of her Thai heritage and hugely passionate about Thai food. Coming from Thailand she grew up in a culture where food is central to society and plays a part in almost all social gatherings. In many ways food represents the beating heart of Thai life with the rhythm of the day naturally falling around eating occasions. Even the way Thais greet each other reflects the importance placed on food and eating. Rather than a 'how are you?' one is typically greeted by 'have you eaten yet?' or 'where shall we eat?' and all Thais will instantly love you if you can recommend a restaurant you've just come from. This attitude towards food definitely rubbed off on me and my sister while we were growing up. Our father is English and we grew up in the UK but our household was very much run on Thai values and Thai ways of life. In particular, my mum made sure that our table at home was always filled with the fantastic flavours and aromas of Thailand, especially the spicy tastes of Southern Thailand where she was born and the fragrant and rich creamy dishes of Bangkok City where she spent a large part of her life growing up and living. For me and my sister Thai food and culture feels very much a part of us.
Therefore it only seemed natural that at some point the idea for Just Thai Kitchen would come up. Initially me and my mum spoke how one day we should develop our own Thai ready meals together but then quickly this became a reality. It all started when my mum, who had worked for years at the local council, decided one day to take the leap and quit her job in pursuit of her passion for Thai cooking. She set up a catering company and began cooking her family recipes and selling them to close friends. Quickly friends of her friends wanted a piece of the action, then it their friends and so it grew. After a couple of years my mum began selling more widely at events and shows. During this time I was working as a management consultant in London but my love for all things Thai soon surfaced and so after years of corporate London life I grabbed with two hands an opportunity to work in Bangkok. During my two years living and working in Bangkok, I saw and experienced for myself firsthand the wonders of Bangkok's foodie culture. Everywhere I turned I found fantastic, authentically cooked Thai food sold in shops that had been open for generations. Bangkokians know good food and even amongst the younger generations food remains central to Thai social culture. It was wonderful to see and even more wonderful to taste. The colour, energy and vibrancy of it all was unlike any other city I'd been to. I wanted share it; I wanted people to see just how real everyday Thai people ate; I wanted people to experience Bangkok foodie culture.
My mum and I spoke about this at length and soon the idea for Just Thai Kitchen was born. Beautiful Thai food as it is cooked, eaten and sold Bangkok style. With her Thai heritage, passion for cooking and childhood growing up in Bangkok City, my mum was ideally placed to produce the fantastic food and flavours of Just Thai Kitchen, while with my background in consulting would bring together the business side. A true mother and son team."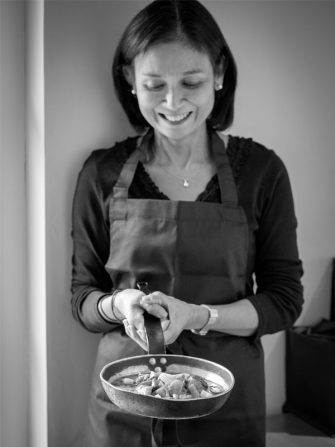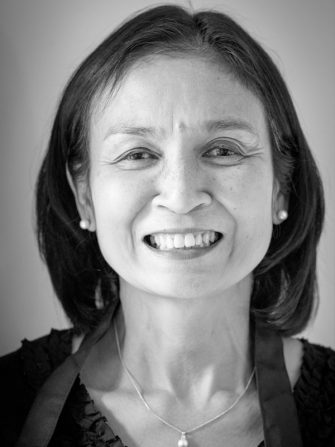 Can you tell us more about the street photography used in your marketing?
"Just Thai Kitchen is all about how real Thai people eat real Thai food against the backdrop of the foodie capital of Thailand, Bangkok City. From day one our idea was to bring a slice of Bangkok food culture into people's homes and we thought there was no better way of doing this than by cooking great, authentic Thai food and displaying it in packaging that showed exactly how this food would be eaten in Bangkok. While I was in Bangkok I built up a network of friends many of whom were keen photographers and so together we went out onto the busy streets of Bangkok and scoped out locations, picking only the food venues that were most famous to Bangkok Thais. Places that everyone in the city knows you should go eat a Green Curry, for example, because that's the stall that has been cooking the same great recipe for fifty years. And from here the idea took hold. Our photography simply aims to represent a snapshot in time, a food moment in the lives of Bangkok Thais, an image of Bangkok's foodie culture fully captured and one that adds a context and background to the fantastic dishes we make at Just Thai Kitchen."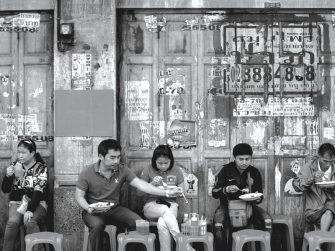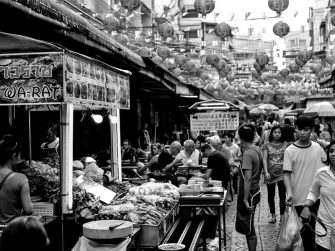 Are there any unique ingredients or recipes behind the meals?
"First and foremost what matters most to us at Just Thai Kitchen is the authenticity of the dishes and the quality and simplicity of the ingredients that go in. All our dishes are dishes that you would find at the very heart of Bangkok food life and eaten by Thais on a daily basis. It is the staple of good Thai living. Every recipe that we cook has been developed from my mum's own cooking experience, experience that has in turn been handed down to her by her mum. We believe very strongly in carefully selecting the right ingredients and being as transparent as possible about the simple fresh ingredients that end up going into our dishes. Building on this thinking we were then inspired to actually photograph the ingredients that go into our food, photos that you will find on the back of all our mains dishes. Finally, we were very keen to ensure no MSG or artificial flavourings at all were added to our foods, something that unfortunately is all too common in ready meals, and so we made sure we didn't cut any corners, selecting ingredients based on quality and not price."
Why are you currently exclusive to The Hollies?
"Being from Cheshire we know The Hollies Farm Shop very well and we believe it is a truly fantastic venture and place we have respected for a long time. It is run with a real entrepreneurial spirit and with a strong family heritage to produce a brand that stands for trust, honesty and homegrown quality.  These values very much align with our own and so from our perspective it was only natural for us to want to launch exclusively at The Hollies."
What is the new range from Just Thai Kitchen?
"Our range brings together curries, noodles and starters from all over Thailand but crucially these are dishes that are firm favourites in Bangkok and form part of the eating habits of everyday Bangkok Thais. Our curries include Chicken Green Curry, a rich and creamy coconut milk based curry made from feisty green chillies, lemongrass, kaffir lime leaves and sweet basil. Beef Massaman Curry, a mild curry with lean cuts of beef, hearty chick peas and potatoes, and with the sweet and aromatic spices of cinnamon, cardamom and mace. King Prawn Panang Curry made with red chillis to give this dish its characteristically deep red colour and peanuts to give a deliciously rich, nutty finish. And a lesser known curry called Kua Curry, brought up to Bangkok from the southern provinces of Thailand, this mild curry wonderfully balances sweet with sour using tamarind, pineapple, tomato and tender pork. Our noodle dish is a classic Bangkok dish called Pad Siew, something you will find sold on virtually every street corner. It tumbles together flat rice noodles with dark soy sauce, egg and tender chicken to produce a mouth-watering delight. Finally we offer two classic Thai starter dishes found at food vendors all across Bangkok City: Thai Fish Cakes served with cucumber relish and Chicken Satay served with peanut sauce."
The Just Thai Kitchen range will be in both Little Budworth and Lower Stretton from Saturday 4th June. Come along and try some for yourself at Little Budworth on the 4th June or at Lower Stretton on the 5th June!
Categorised in Farm Shops, General