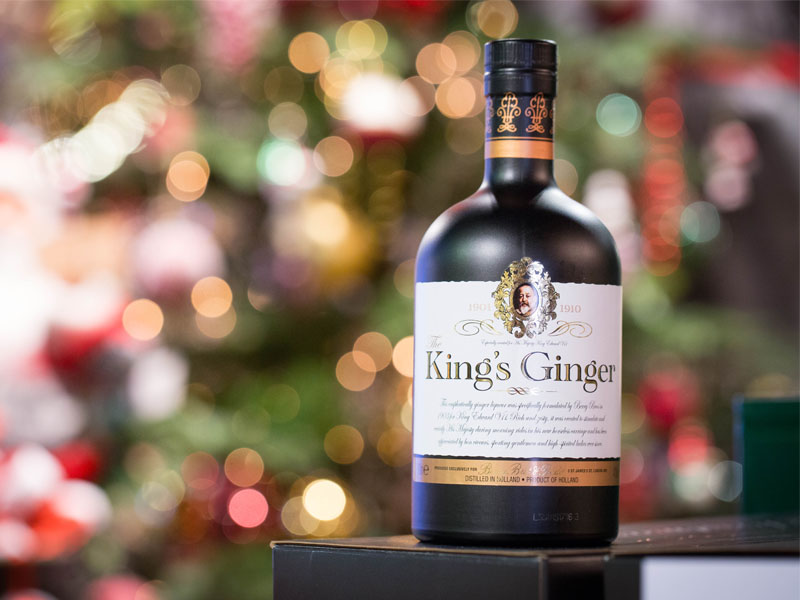 The King's Ginger Liqueur
December's Gin (ger) of the Month is The King's Ginger, a liqueur specifically  formulated by Berry Bros in 1903 for King Edward VII. The liqueur was commissioned by the Royal Physician to stimulate and revivify His Majesty whilst exposed to the elements on morning rides in his new horseless carriage! The liqueur is golden in colour with an intensely warming aroma of ginger, zesty lemon, sherbet and golden syrup. It has an initial sweetness followed by the bite of ginger and lemon tart.
Try adding a splash to your Champagne or prosecco, mixing it with ginger ale and a dash of Angostura Bitters or try making a mulled cider by warming it through with cider and apple juice for a warming winter drink!
Categorised in Farm Shops, General