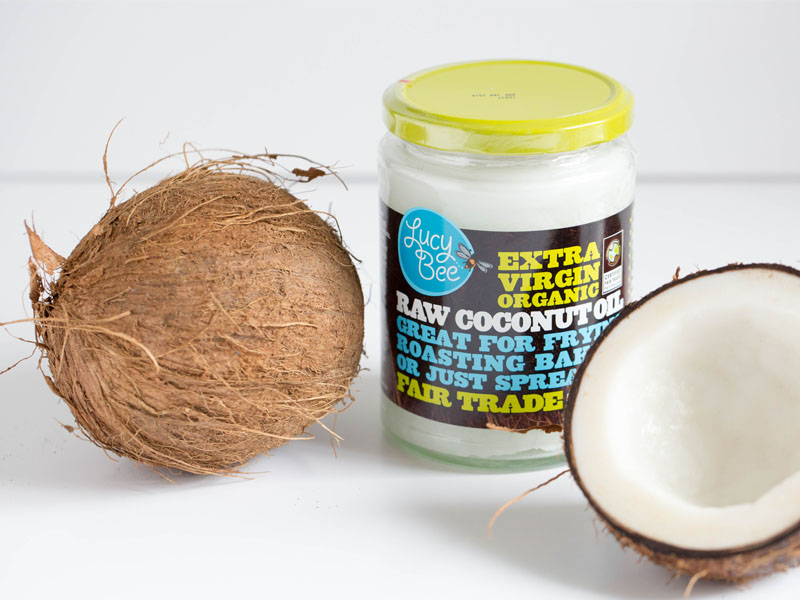 Lucy Bee Extra Virgin Raw Coconut Oil – Now at The Hollies Farm Shops
Lucy Bee Extra Virgin Raw Coconut oil is edible oil that is extracted from the kernel of coconuts harvested from the coconut palm. It is a healthy, natural fat that works in harmony with the body, and has been the primary source of fat in the diets of millions of people in the tropical world for many generations. It is organic, Fair Trade, gluten free, lactose free, and cholesterol free, and so has become a very popular choice for those with a passion for healthy living. Lucy Bee has a subtle coconut aroma and flavour that enhances all food and can be used to replace all processed oils, butters and margarines; fry with it, roast with it, bake with it and spread it.
As well as all the nutritional health benefits, Lucy Bee doubles up as a fabulous beauty product too. Use it as a serum and deep cleansing hair mask, a make-up remover, a moisturiser, a chemical free deodorant, an after-sun soother, a massage oil and more!
Find out recipes. beauty tips and more on https://www.lucybee.com/
Categorised in Farm Shops, General