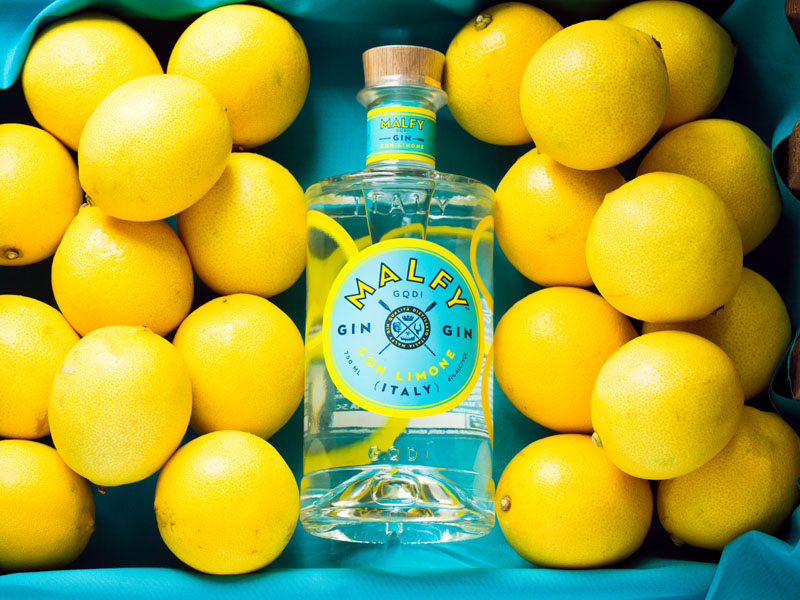 Malfy Gin – Our July 'Gin of the Month'
Malfy Gin is made on the outskirts of Turin in Italy and is our 'Gin of the Month' for July. Malfy is made from a mix of lemon peel from both Amalfi Coast lemons and Sicilian lemons which they steep in wheat based alcohol before being pressed in a basket press.  This extract is then distilled in a stainless steel vacuum still with coriander, Tuscan juniper, cassia, liquorice, grapefruit peel and orange peel. On the bottle the colour blue represents the Mediterranean and the yellow represents the lemons. The Malfy crest on the front is inspired by an annual rowing race between the four ancient kingdoms of Italy.
When tasted neat the lemon is very strong with similarities to a sherbet lemon or limoncello taste. If tonic is added you get the taste of the core gin botanicals; juniper and coriander seed, with a piney wood floor finish. The makers recommend you try adding a sprig of rosemary or thyme to this gin with tonic, to enhance the Mediterranean profile.
Categorised in Farm Shops, General