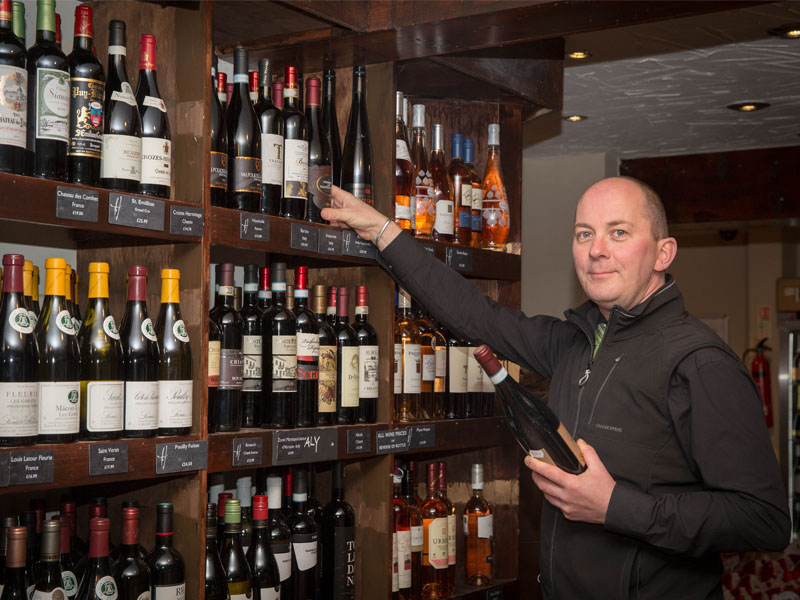 Meet Chris
Meet Chris, our new Farm Shop Manager at Little Budworth. Chris joined us at the end of August from Battlefield 1403; a Farm Shop, Cafe and visitor destination in Shropshire where he had been working for 5 years. With this retail knowledge plus an additional 11 years Starbucks experience under his belt, we were excited to welcome Chris and his wealth of experience and see what he could bring to The Hollies.
Despite being here for only a few months, Chris has already brought in some great new lines of products to The Hollies. Chris says he likes the enthusiasm that comes from Phil and Ed in the way that they embrace new ideas that are put forward to them.  New to our offering are Applesecco, King's Ginger Liqueur and MacNeil's Smoked Salmon, all of which have so far proved to be popular.
When we asked Chris what his favourite product at The Hollies was, he said, "generally cheese, but Jo's Homemade Chocolate Fudge Cake is an absolute winner!"
Chris aspires to grow The Hollies as a business, whilst still keeping the small, family run feeling that one gets either as a customer shopping at The Hollies or as a member of staff working for the Cowap family.
Chris said "everyone has been very welcoming and I can't imagine working anywhere else!"
Categorised in Farm Shops, General