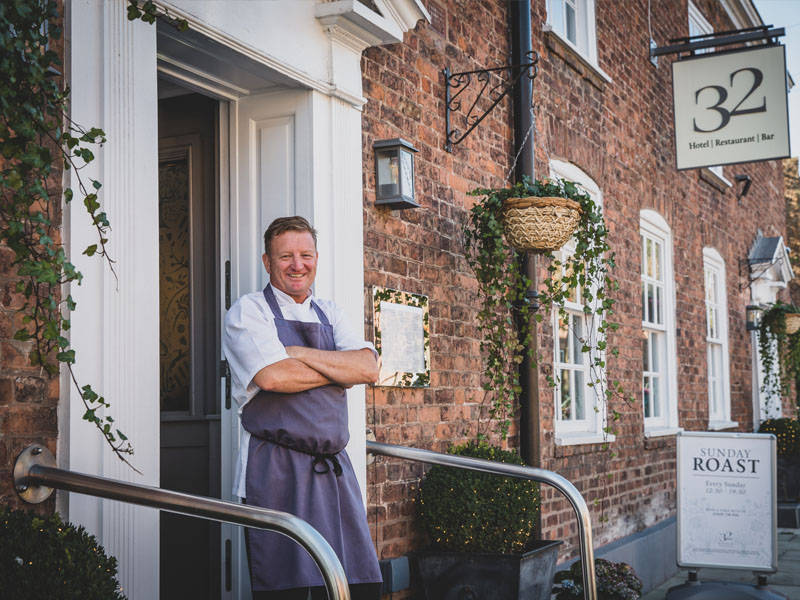 Meet Carl
Meet Carl Jenkins our Head Chef at 32 by The Hollies, our boutique Restaurant with rooms on Tarporley High Street. Carl has been with us for just over a year now, starting at 32 when it first opened in July 2018.
Carl has worked as a Chef for many years and has lots of experience in the industry. Before working with us at The Hollies, Carl worked as a Chef all over Cheshire.
At 32 our aim is to celebrate Cheshire and its fabulous local produce. All the ingredients used at our Restaurant are sourced directly from The Hollies Farm Shop. This ensures freshness, tastiness and quality in each dish. Carl loves being able to use the local ingredients and what our Farm Shop has to offer as it means his dishes and menus can be diverse and different;
'Being able to use the freshest seasonal produce is any Chefs dream and The Hollies Farm Shop's produce is on another level. It is great to see the Chefs picking up the produce from the Farm Shop and turning it into something special.'
In his spare time Carl enjoys walking, fishing and travelling. Asia is his favourite place to visit; Sri Lanka, Vietnam and Thailand are his top spots. He especially enjoys his out of season holidays around Europe, including Croatia and Greece. What he loves the most is travelling to the untouched parts of the world that are waiting for tourists to descend upon, as you get a real feel for the culture.
Carl's passion is food, especially spicy food. His favourite cuisine is anything with an Asian descent, whether that is a Southern Indian Keralan fish curry or a Vietnamese Pho with a kick of course.
On the menu at 32, Carl's favourite dishes are the confit duck cake starter with watermelon, rocket, noodle salad and a hoisin and pomegranate dressing. On the mains he'd pick the duo of roasted lamb shoulder, double chop, spinach and mint pomme purée, honey fondant carrot, peas, beans and jus. He also loves The Hollies Farm Shop cheeseboard, as he can pick and choose what cheese and crackers are used from the large variety of choice in the Farm Shop.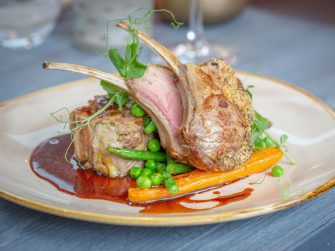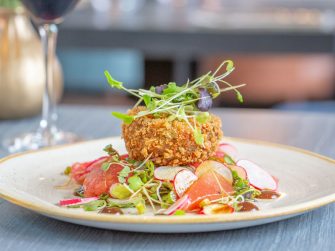 Make sure that you visit our Restaurant 32 by The Hollies and indulge in delicious food created by our very talented Head Chef and his team!
www.32bythehollies.co.uk
Categorised in 32 by The Hollies, Farm Shops, General