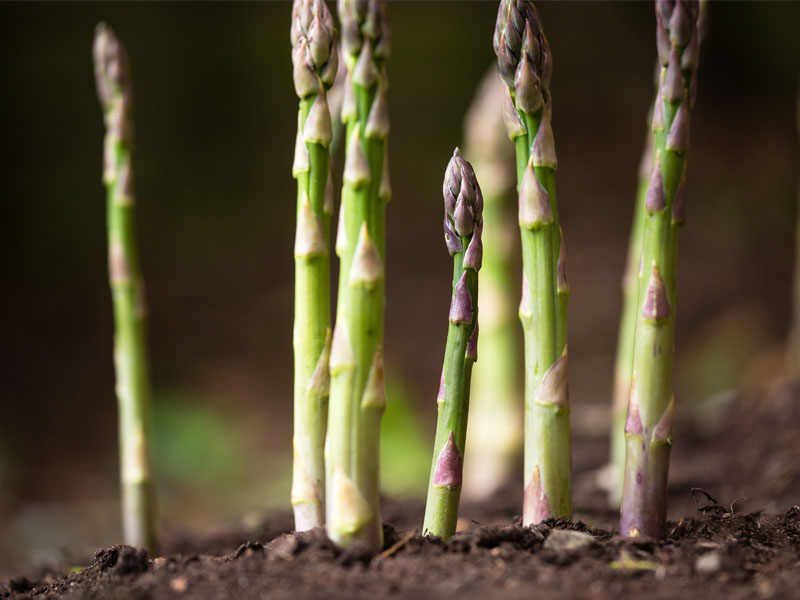 National Asparagus Month
Here at The Hollies Farm Shop we always strive to find the best quality produce and love it when it is in season and we can source it locally.
Native to Europe, asparagus is a great source of fibre and is rich in vitamins A, B, C and K as well as folic acid. May is National Asparagus Month and we think local British asparagus is the best tasting! Throughout April we eagerly follow the progress updates of Claremont Farm's asparagus growing. From the beginning of May it will be harvested and we will have daily deliveries of their delicious fresh local asparagus at both Little Budworth and Lower Stretton. The environment and soil at the family-run farm in Bebington, Wirrel make for ideal growing conditions.
Whether it is grilled, baked, steamed or roasted, asparagus is a refreshing way to add flavour and nutrients to any meal. The British asparagus season is only about 8 weeks long, so get it while it lasts!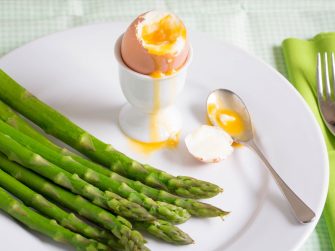 Why not try asparagus soldiers with one of our locally laid free range eggs?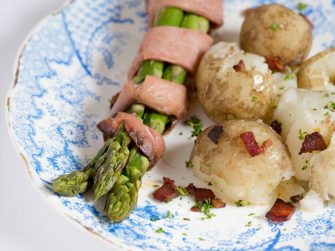 Or Asparagus wrapped in The Hollies Treacle Cured Bacon and Edward Horton's locally grown Cheshire new potatoes?
Click here to take a look at a delicious recipe for an Asparagus, Poached Egg and Cured Ham dish with a grain mustard dressing, created by Rayner Muller, Head Chef at The Hollies Highland Hotel; Muckrach Country House Hotel.
Categorised in Farm Shops, General