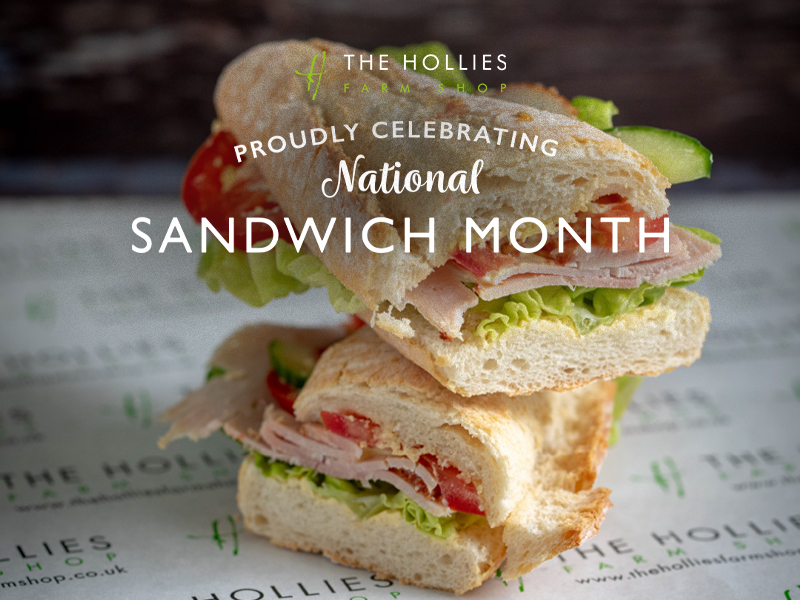 National Sandwich Month
August is National Sandwich Month. The sandwich first became popular in the 18th and 19th centuries and has been a staple part of our diets ever since. Sandwiches are quick, convenient and delicious and quite frankly we love them. We have so many fresh and tasty sandwich flavours available across all our sites.
The Bacon, Brie and Cranberry sandwich is our best-seller made up from deliciously creamy Somerset brie, treacle bacon and Tracklements cranberry sauce. It is available in both our Lower Stretton and Little Budworth coffee shops, plus The Deli Bar at Little Budworth.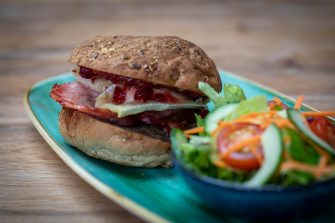 The Thieves Moss Sandwich is available at our Little Budworth coffee shop. It is the ultimate treat made up from flat iron steak fried onions and rocket, topped off with Mrs Darlington's creamed horseradish mayo.
We have lots of vegetarian sandwiches available also, such as the roasted pepper, hummus, tzatziki & roasted nut sandwich, which is available at our Restaurant 32 by The Hollies on Tarporley High Street.
Visit The Kitchen at Lower Stretton Farm Shop during August and look out for the special dry cured pancetta and buffalo mozzarella sandwich, with tomatoes, garlic aioli, rocket and basil pesto served on a toasted ciabatta.
Whatever you do this August, enjoy a sandwich with us at The Hollies or even take one out if you are on the go!
Categorised in Coffee Shops, Delicatessen, Farm Shops