NEW Vegan Specials
In The Kitchen at Lower Stretton we offer a daily specials menu created by our Chef's alongside our main menu and we are pleased to introduce a couple of new vegan specials.
Next time you visit for lunch, try the warm sweet potato and falafel salad with roasted red pepper, pearl couscous and a sprinkle of sumac finished off with roasted green peas and pine nuts.
If you are looking for a sweet treat, try the new vegan banana cake topped with walnuts.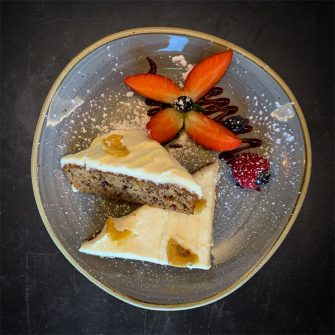 Our Chefs are passionate about creating tasty dishes using fresh produce from our farm shop, so watch out for more specials coming soon!
Categorised in Coffee Shops, General