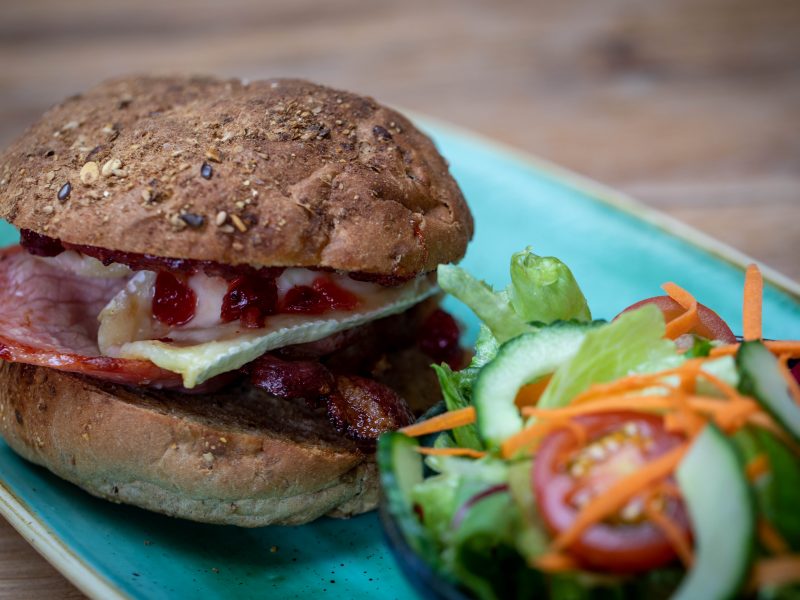 Our Bestselling Sandwich
Bacon, Brie and Cranberry.
Our best-selling sandwich at The Hollies is our Bacon, Brie and Cranberry. This can be served on baked multigrain, ciabatta or a seeded gluten free roll. This delicious sandwich is made up of crispy bacon from our onsite Butchery, melted Somerset brie cut freshly from the Delicatessen and a layer of cranberry sauce to add a tart but sweet taste to the sandwich.
Our best-seller has been described as 'sublime' by one of our lovely customers.
The Bacon, Brie and Cranberry sandwich is so popular that we have now turned it into a burger in our Restaurant 59 at The Hollies. Enjoy a chicken burger topped with creamy melted brie, crispy bacon and cranberry sauce.
Come and visit us and enjoy our tasty best selling sandwich which is available at our Little Budworth coffee shop and Lower Stretton coffee shop.
Categorised in Uncategorised