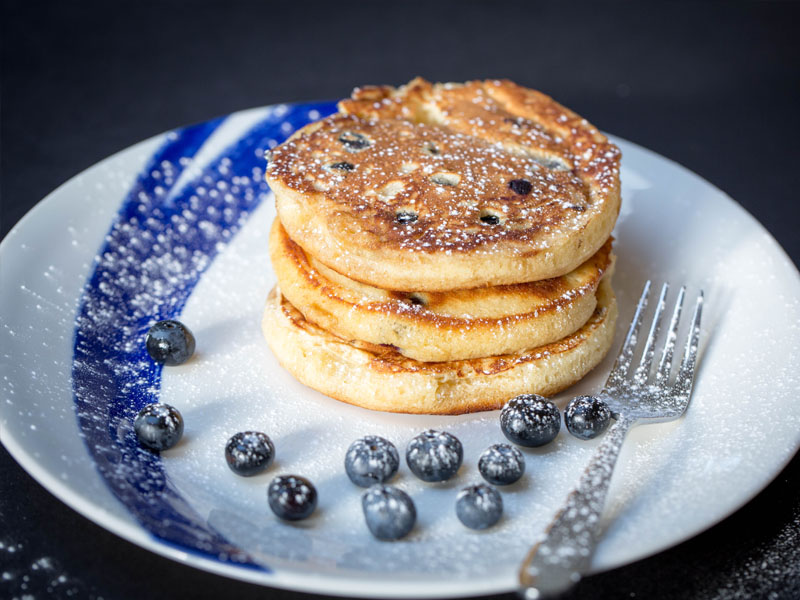 Pancake Day 2017
Shrove Tuesday, also known as Pancake Day, falls on Tuesday the 28th of February this year. Shrove Tuesday is the traditional feast day before the start of Lent, a time of fasting for the 40 days leading up to Easter. Shrove Tuesday derives from the word shrive which means absolution for sins by doing penance; people went to church to confess the bad things they had done and would be absolved from their sins before the start of Lent. Rich foods such as eggs, sugar and milk were forbidden during Lent, so one way of using them up was to make pancakes.
You can buy ingredients for Pancake Day here at The Hollies Farm Shops, including lots of delicious toppings; fresh fruit, maple syrup, chocolate sauce, Cartmel Sticky Toffee Sauce and Cheshire Farm Ice Cream.
The Coffee Shop at Lower Stretton will be flipping pancakes on the 28th February as part of their daily specials board alongside the usual menu. How about Head Chef Ash's American style pancakes with a blueberry compote, savoury chicken and asparagus pancakes, or a ratatouille pancake for a vegetarian option?
The Coffee Shop at Little Budworth will be serving a range of savoury and sweet pancakes as part of their daily specials.
Categorised in Coffee Shops, Farm Shops, General