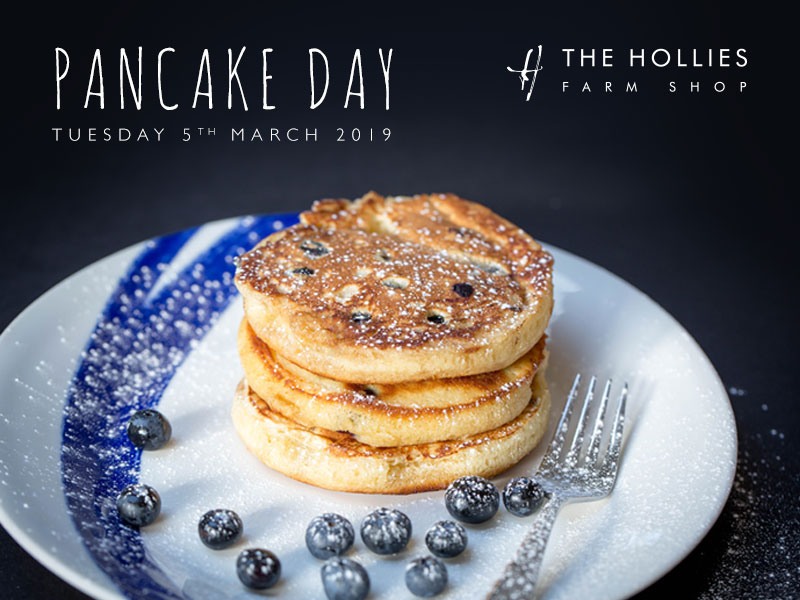 Pancake Day
Join us on the 5th of March for Shrove Tuesday. We are celebrating Pancake Day in our Coffee Shop at Lower Stretton with a range of both sweet & savoury pancakes including a Chicken & Asparagus and a Blueberry & Ice Cream pancake. Our coffee shop at Little Budworth will also be celebrating Shrove Tuesday with a range of both sweet and savoury pancakes on their specials. Such as the extremely popular bacon, brie and cranberry pancake. Or if you have a sweet tooth try a pineapple, coconut and golden syrup pancake.
If you are making your own pancakes at home, we have lots of fabulous toppings available in both of our Farm Shops. How about an American favourite topped with streaky bacon from our Butchery and maple syrup? Or try Cheshire Farm ice cream with Cartmel sticky toffee sauce on your pancakes. If you are needing a healthy option we have a fresh selection of juicy berries such as raspberries, strawberries and blueberries to enjoy with your pancakes!
We have so much choice in both of our farm shops to make your perfect pancakes this Shrove Tuesday.
Categorised in Coffee Shops, Farm Shops