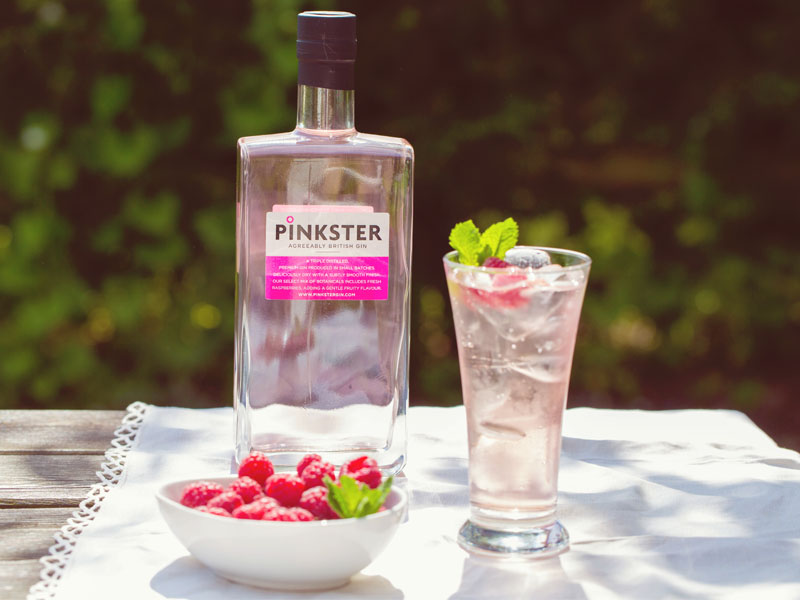 Pinkster Gin – Our Gin of the Month
June's 'Gin of the Month' is Pinkster gin. Pinkster was born when the founder, an accountant called Stephen, visited the doctors and was advised to stop drinking wine. Not wanting to jump off the wagon, Stephen turned his attention to spirits and began experimenting at home! Experimenting with various fruits and different spirit strengths he found that raspberries delivered the best flavour. G&J Distillers, one of the oldest gin distillers in the world, produce the core spirit with five botanicals. Stephen and his team then add in three further botanicals, including fresh British raspberries grown locally to them just outside of Cambridge which give the gin a pink tint. Pinkster has an aroma of red berries and strawberry shortcake, with hints of juniper and spice.
Pinkster is best served with Mediterranean Fever-Tree tonic, a couple of raspberries and a sprig of fresh mint- don't forget to slap the mint between your hands first as this releases the minty aromas.
#spankthemint
Categorised in Farm Shops, General