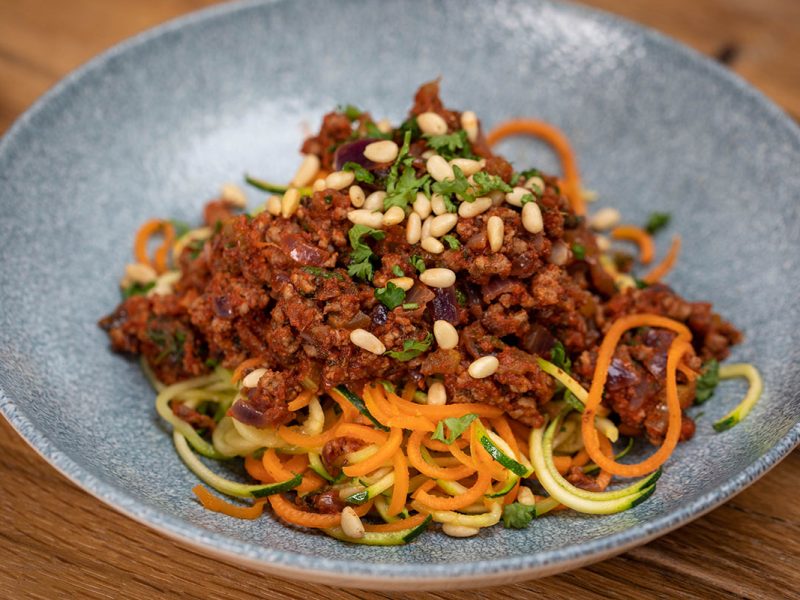 Beef Ragu with spiralised carrot & courgette
Beef Ragu with spiralised carrot & courgette
Serves 2 – A simple & delicious alternative to spaghetti Bolognese
Endorsed by My Time for Change by Emma Wilson Fitness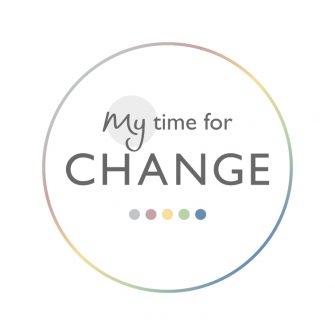 Ingredients:
300g beef mince
100g celery
1 red onion
1 tbsp tomato paste
200g passata
2 tsp dried Italian herbs
200g carrot
300g courgette
30g pine nuts
Handful of parsley
Himalayan pink salt
Black Pepper
Coconut oil
Method:
Finely chop the celery and onion.
Place 2 TSP of coconut oil into frying pan and fry the celery and onions on a medium heat for 5 minutes until soft.
Add the beef mince and fry on a medium heat until golden brown (approximately 10 minutes).
Add the passata, tomato paste, dried Italian herbs and half the parsley to the pan and fry for a further 10-15 minutes until the sauce has thickened.
Season with salt and pepper.
Meanwhile grate the carrots, chopping off the ends and chop the ends of the courgettes.
Spiralise the carrots and courgettes.
Add coconut oil to a separate frying pan and fry the spiralised vegetables for approximately 3 minutes on a medium heat.
Serve the vegetables and top with the beef ragu.  Sprinkle with parsley and pinenuts.