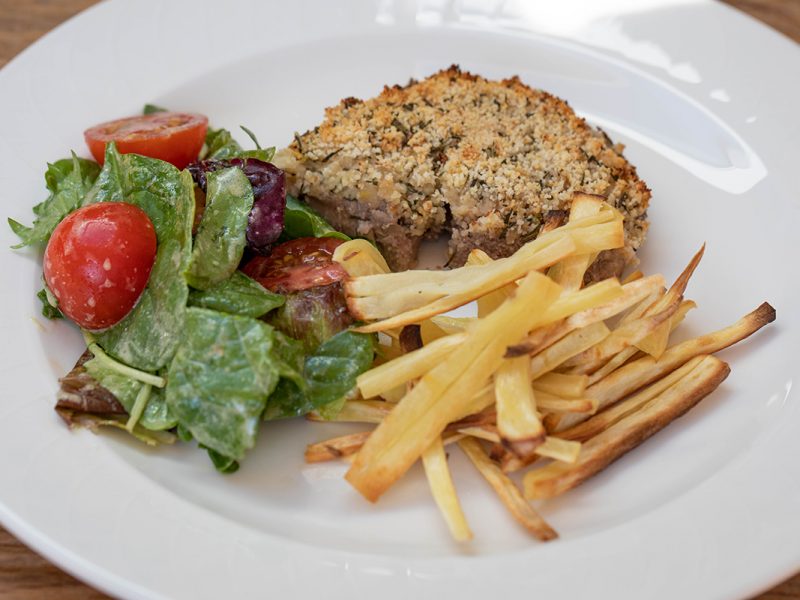 Herb crusted lamb steaks with parsnip fries
Serves 4 – A tasty mid week family meal
Endorsed by Clean & Lean by Emma Wilson Fitness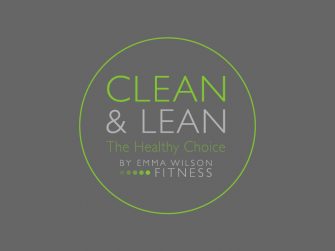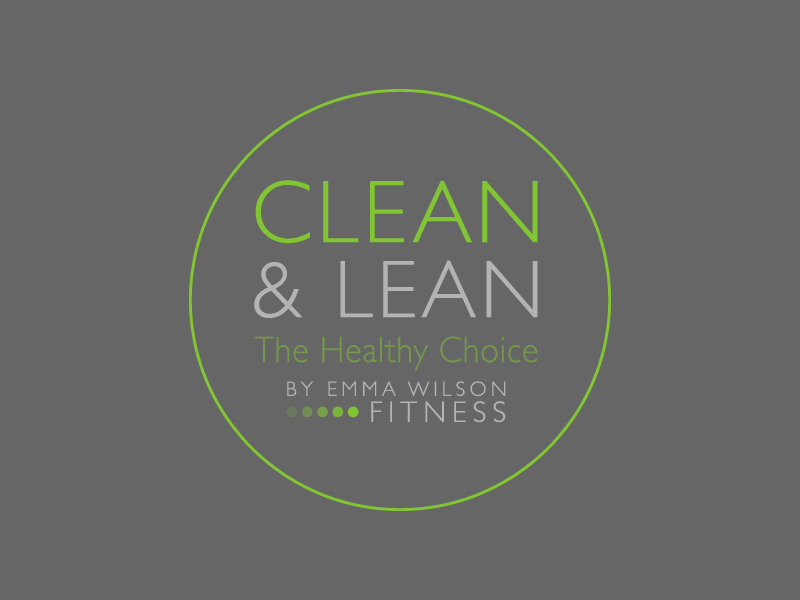 Ingredients:
2 x 250g lamb steaks or 4x 125g lamb steaks
800g parsnip
½ lemon
4 tbsp ground almonds
Handful fresh rosemary
1 garlic clove
2 tsp Dijon mustard
Cherry tomatoes
Mixed leaves
Olive oil
Himalayan pink sea salt
Black pepper
Coconut oil
Method:
Preheat the oven to 200C
Chop the rosemary (removing the stalks) and the garlic.  In a bowl zest half a lemon, mix in the ground almonds, garlic, rosemary and ½ tbsp olive oil.  Season with salt & pepper.
Peel & cut the parsnips into ½ cm thick shoestring fries.  Place in a bowl and toss with ¼ tbsp olive oil.  Once coated, spread out on a baking tray.  Place in the oven and cook for 15-20 minutes until golden brown, turning half way through.
Heat a frying pan with ½ tbsp coconut oil on a medium heat and fry the lamb steaks for 2-3 minutes on each side until browned.   Place on a baking tray and coat with the herb crust.  Place in the oven for 7-10 minutes (depending on size of steak and cooking preference).
For the salad;
Mix ¼ tbsp olive oil with the Dijon mustard and the juice of half a lemon
Cut the cherry tomatoes in half
Combine the cherry tomatoes, salad leaves and dressing in a bowl
Cut lamb steaks in half (if 250g) and serve with the parsnip fries and salad.