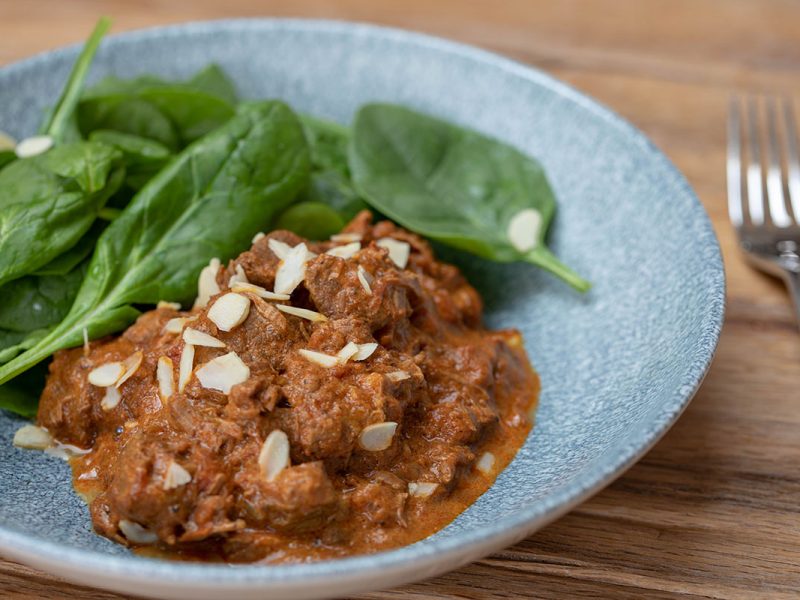 Lamb Rogan Josh
Serves 6-8 – A mild tasty curry
Endorsed by Clean & Lean by Emma Wilson Fitness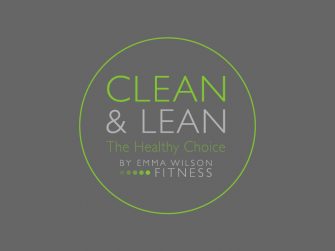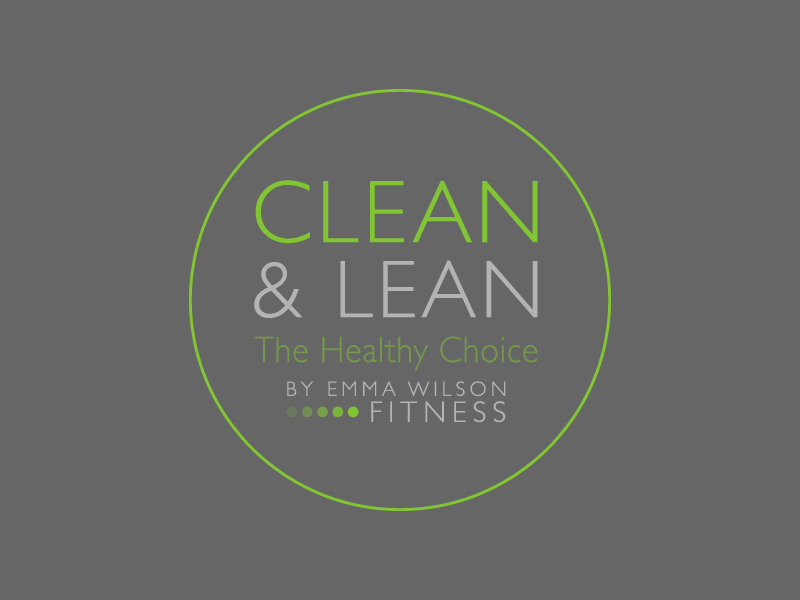 Rogan Josh Curry Paste ingredients:
4 cloves garlic, peeled
1 small red chilli pepper, halved
2 1/2 inches fresh ginger root, peeled
1 tbsp garam masala
1 tbsp paprika
2 tsp ground cumin
2 tsp ground coriander
1 tsp turmeric powder
1 tsp smoked paprika
1/2 tsp ground cinnamon
1 tsp Himalayan pink salt
1/4 cup tomato paste
3 tbsp water
Method:
Place all ingredients in a food processor and pulse until smooth.
Lamb Rogan Josh ingredients:
1.2kg boneless leg of lamb
Himalayan pink salt & pepper
1 tbsp coconut oil
1 medium onion
Rogan Josh curry paste (as above)
1 tin chopped tomatoes
1 cup vegetable stock
2 bay leaves
1 cup full fat sour cream
Optional : add handful of toasted almonds
Suggested side: spinach leaves
Method:
Cut the lamb into 4cm chunks, season with salt & pepper.  Melt half the coconut oil in a heavy-based saucepan or Dutch oven.  Cook the lamb in batches until browned on all sides and transfer to the slow cooker.
To the same pan add the rest of the coconut oil, once melted add the onion and cook over medium heat for 5 to 8 minutes, until lightly browned.  Add the curry paste and cook for a minute, stirring frequently.  Mix in the tomatoes, vegetable stock, and bay leaves, and transfer to the slow cooker.  Cover with a lid.  Cook on low for 8 hours or on high for 4 hours.
When done discard the bay leaves and mix in the sour cream.  Optionally add the flaked almonds and serve with spinach leaves.