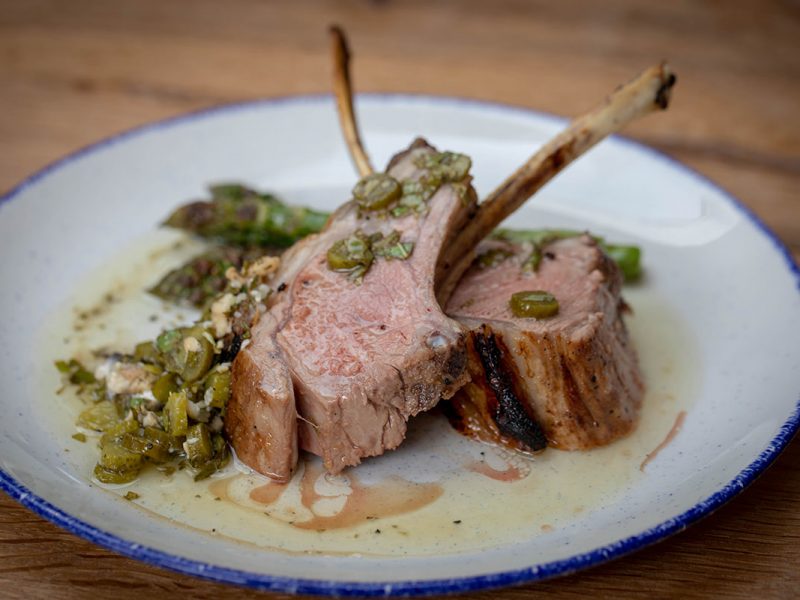 Rack of Spring lamb, Asparagus & Salsa Verde
Serves 6-8 – Great for Sunday lunch!
Endorsed by Clean & Lean by Emma Wilson Fitness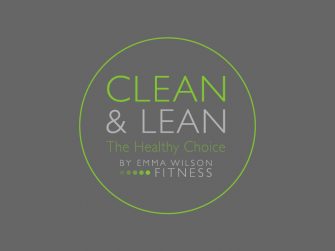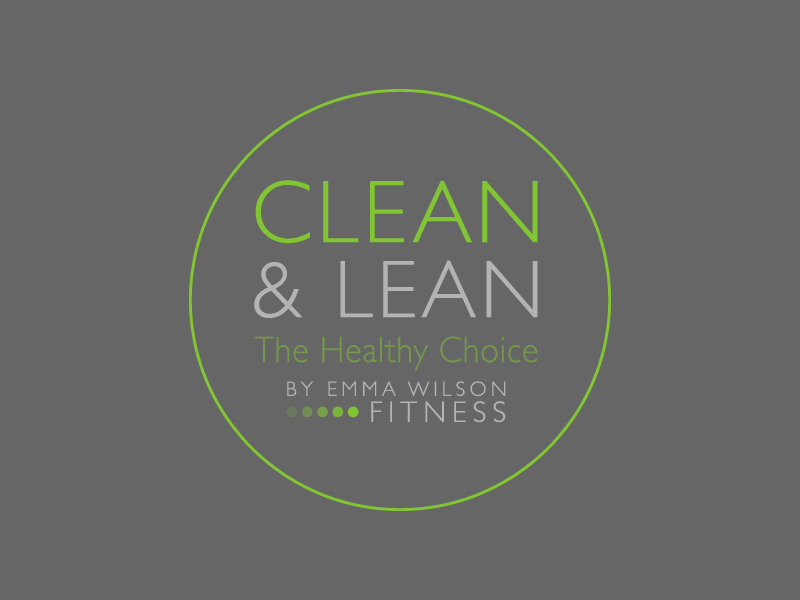 Ingredients
2 x Spring lamb racks (6-8 chops in each), chine bone removed
1 garlic clove, crushed
1 lemon, finely grated zest (juice saved for Salsa Verde)
2 tsp maple Syrup
2 tbsp olive oil
3-4 bunches asparagus
2 tsp Coconut oil
Salsa Verde
1 garlic clove, crushed
Small bunch flat leaf parsley, finely chopped
Small bunch basil leaves, finely chopped
8 anchovies, finely chopped
75g dill pickle cucumbers or gherkins, finely chopped
1 tsp maple syrup
150ml olive oil
Himalayan pink salt & black pepper
Method
Trim any excess skin from the lamb (or ask your friendly butcher to do this for you).  Score the fat with a sharp knife.  Put the garlic, lemon zest, maple syrup and oil in a large bowl and mix. Add the lamb and rub in the marinade. Cover and leave to marinate for at least 30 minutes.
Preheat the oven to 220C/200C Fan/Gas 7
Place a large frying pan over a medium heat, put the lamb fat-side down into the pan and fry for about 5 minutes or until the fat is dark golden-brown.
Place in a roasting tin, browned side up and bones facing the centre.
Roast for 18–20 minutes, cover with aluminium foil and rest for 15 minutes.
Snap the asparagus ends, warm the chargrill and add a little coconut oil.  When oil is hot, place the asparagus onto the chargrill and cook until charred, turning occasionally.
For the salsa verde, mix all the ingredients with the lemon juice together in a bowl and season with little salt and pepper. Gently warm the salsa before serving.
Carve the lamb to divide it into chops. Serve two chops per person with the salsa verde and asparagus alongside.