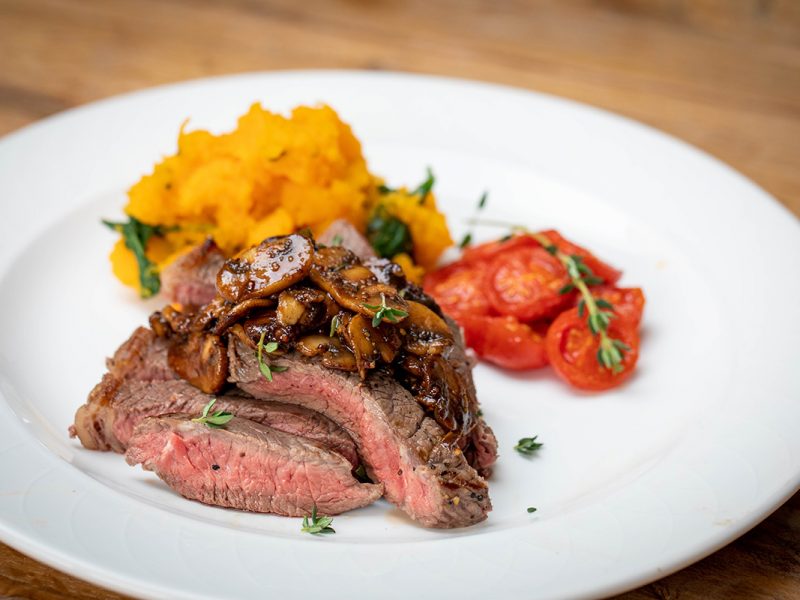 Rump steak with balsamic glaze & squash mash
Rump steak with balsamic glaze & squash mash
Serves 2.  A tasty and easy mid-week meal.
Endorsed by My Time for Change by Emma Wilson Fitness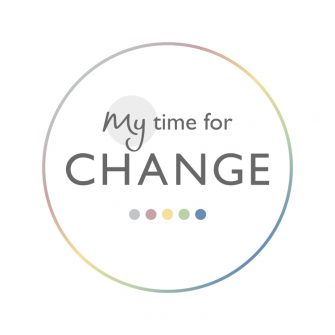 Ingredients:
140g cherry tomatoes
4 sprigs of fresh thyme
2 garlic cloves
100g mushrooms
400g butternut squash
Olive oil
100ml beef stock
60g spinach
2 x 170g rump steak
2 tbsp balsamic vinegar
1 tsp wholegrain mustard
Himalayan pink salt
Black pepper
Method:
Preheat oven to 160'C
Halve the tomatoes, place on a baking tray, drizzle with oil and place in oven for 15 minutes.
Peel the squash & cut into 1cm cubes. Place the squash in a pan of boiling water and boil for 10 minutes.
After 10 minutes add the spinach and boil for a further 1 minute.  Drain and mash with the spinach.
Finely chop the garlic
Slice the mushrooms
Roughly chop the thyme
Season the steaks and fry in olive oil.  2-3 minutes each side for medium rare or 4-5 minutes each side for well done.  Remove steaks from the frying pan to rest.
In the same pan add a little more olive oil and then fry the garlic & mushrooms for 3 minutes.  Next add the balsamic vinegar, beef stock, mustard and thyme.  Cook for a further 3 minutes until the sauce has reduced.
Cut the steaks into slices, spoon over the balsamic glaze.  Plate with the squash mash and roasted tomatoes.