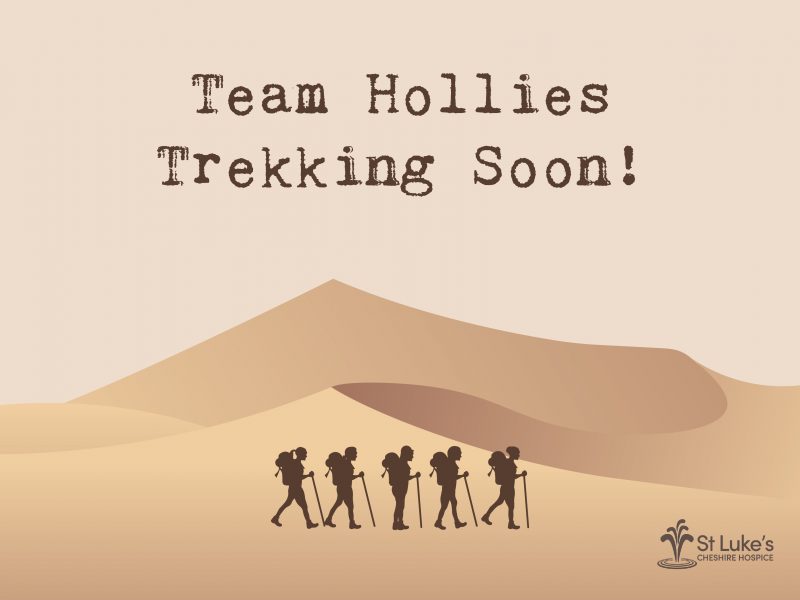 Sahara Trek Month!
This month is the month! On Thursday 10th October, our 5 brave team members take on the Sahara Desert with St Luke's Cheshire Hospice! A 50km trek across the Sahara Desert. Sweltering heat by day (around 37 degrees!), freezing temperatures by night (around zero!), no toilets, no showers (just a pack of baby wipes!) no hair straighteners, no comfy bed – no 5-star Hollies luxury there!
Last month as part of their training, 4 of the girls made it to the top of Snowdon via the Pyg Trail! An amazing achievement and we feel they are so ready for their upcoming challenge!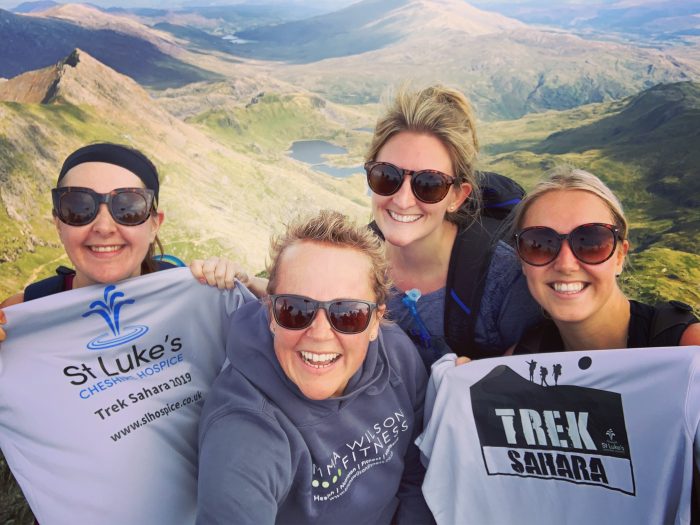 The team have individual sponsorship pages and have held lots of fundraising events this year – so far raising over £10,000 between them! If anyone can spare a little change, we've created a new Hollies JustGiving page and your money will go straight to the great work that our local hospice do!
https://www.justgiving.com/fundraising/holliesteamtrek
Good luck ladies!!
Meet the Trekkers here
Categorised in Farm Shops, General