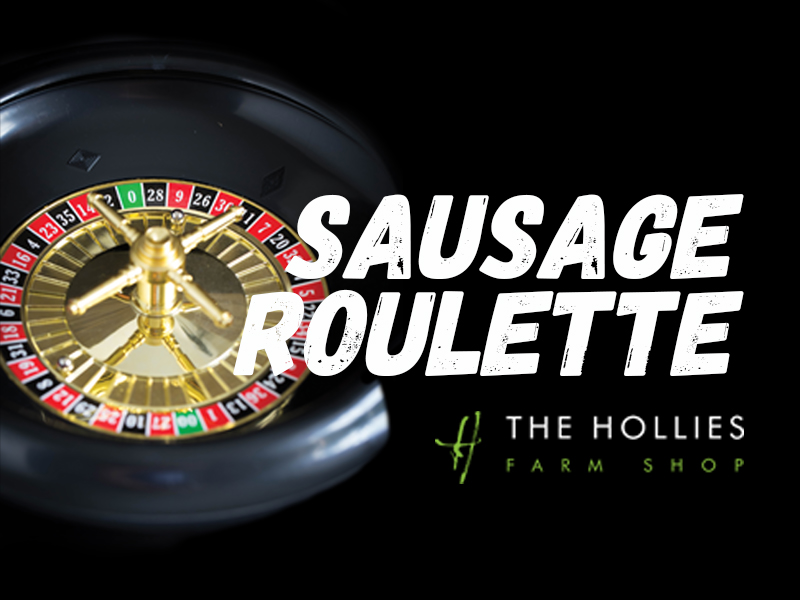 Sausage Roulette!
To celebrate British Sausage week this year we invite you to play Sausage Roulette!  British Sausage week falls this year between the 31st October and the 6th November and with our Butchers creating a whole range of award winning sausages each week, we thought we would spice things up a bit!
We will have pre-packed 'Sausage Roulette' for you to play at home which includes 10 Hollies Cheshire Pork Sausages and 2 X-Scream Chilli Pork Sausages made with Bongo's Rock and Roll Chilli Pickle. Cook them all and challenge your friends and family to try a sausage! Who will get the chilli ones?
On both Saturday 29th October and Saturday 5th November customers will be able to play Sausage Roulette in store at Little Budworth with Mrs Bongo from Bongo's Rock and Roll Chilli Pickles. Who dares to take on the challenge?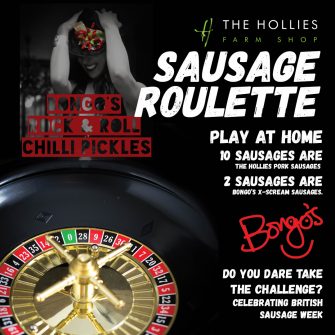 Tasters of both sausages will be available at Lower Stretton on the 29th October and 5th November.
Pre-packed Sausage Roulette packs will be available from both Lower Stretton and Little Budworth from Friday 28th October until (hopefully) the 6th November. Subject to availability.
Categorised in Butchery, Farm Shops, General