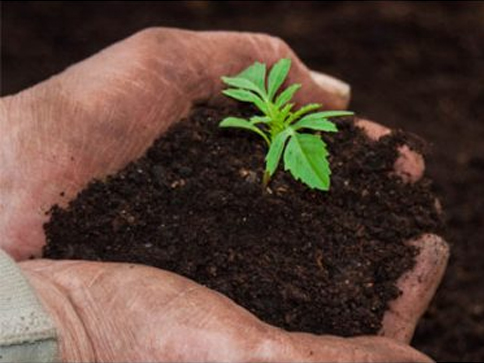 Stepping Behind the Scenes
We went behind the scenes to find out what Richard and Cyril are up to in the greenhouses at Little Budworth. With over 100 years of experience between them, they take immense pride in the horticultural work they do and you will see them almost every day carefully looking after the plants. All of the geraniums and hanging basket plants are now in the greenhouse and Richard and Cyril will be nurturing them to get them ready for you to buy towards the end of April. Along with the rest of the team, they have just started on the vegetable plants, so by the end of April you will be able to buy tomato, pepper and cucumber plants for your greenhouse, depending on the weather of course! Available now we have our home grown daffodils which are cut regularly so you can bring a bit of Spring into your home.
Cyril is looking forward to sowing the pumpkin seeds soon at our site in Delamere so that they can grow and be nurtured ready for Autumn time and Halloween. He is hoping for less rain this year as that proved challenging to the growth of their pumpkin crop last year!
It is National Gardening Week from the 11th to the 17th of April this year, so get inspired and get yourself into the garden!
Categorised in General